Live chat is very popular in customer communication. It keeps your interaction with customers alive. It is easy to increase customer satisfaction with successful management. Besides, you can increase the company's sales with live chat.
But of course, there are things you need to do to ensure this. First, let's give a general definition of Live chat. Then take a closer look at what businesses can do to improve live chat.
Live Chat Statistics That You Must Know in 2023
What Is Live Chat?
Live chat allows businesses to communicate with customers in real-time. You can instantly communicate with your customers visiting your virtual store. It is also a reliable way for customers. Putting a representative in front of your customers will strengthen the brand perception. Also, live chat helps to resolve customer issues. You can solve anything problem quickly and simply by interacting. It is the key to a unique customer experience.
You can match your customers with products they may love by taking advantage of live chat. And also with the right guidance, you can reduce cart abandonment rates and increase your sales.
41% of customers prefer live chat, whereas 32% prefer phone support, 23% prefer email, and 3% prefer social media for support.
5 Steps To İmprove Live Chat
Live chat is an effective method to improve customer experience. Before you start using this system, you need to know your audience well. In this way, you can determine your brand language.
The importance of customer experience with each passing day has highlighted the importance of adapting to live support. To, try to establish balanced communication in live support. In this way, you can ensure certain standards in customer communication.
Speed Up Your Customer Communication
Technology has shortened waiting times. Now everyone expects fast-loading pages and quick responses. Customers of companies that do not meet these standards are turning to alternative brands. That's why you should act as fast as possible to avoid missing your customers coming to your website.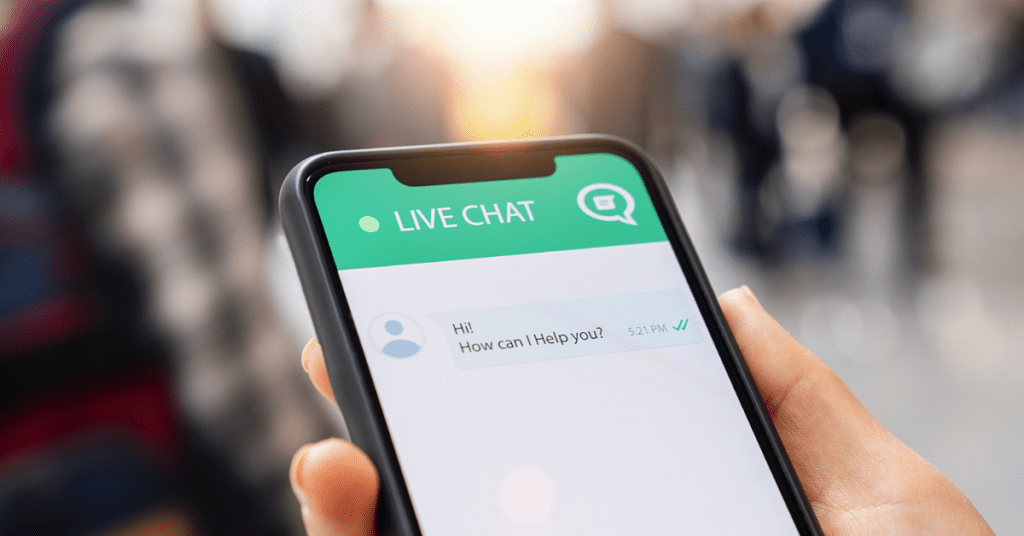 Imagine you are a customer. You did not receive a response to the message you sent to get support. What would you do? How is it an idea to turn to an alternative brand? If you do not want to make this happen to your customers, you should take care to develop.
Be Clear
The expressions you choose when communicating are very important. No one likes confusing expressions. Customers who contact us want their problems to be resolved as soon as possible. Unclear statements will make their job more difficult.
Let's give a simple example of the clarity we're talking about.
To a customer wondering about order delivery time;
Don't worry about your order, we will ship it.
Orders are shipped in bulk. You will receive a notification message as soon as possible.
Which of the answers is more correct? The answer is already there. Customers expect clear and accurate answers from you. In this way, you can ensure customer satisfaction.
Refer your customers
There are many ways to make a referral in live chat. For example, thanks to it, you can direct your customers to pay directly on your e-commerce site.  You can direct customers who are curious about the product or stock status. In this way, you can speed up the customer experience. You can increase your conversion rates with the correct matches.
End the Conversation
Before you end the conversation, make sure you can help customers with something else. Otherwise, you may have ended the conversation in the middle of the conversation. You can ask if the customer has any other requests. Besides, remember to remind your customers that they can always reach you. In this way, your retention rate will increase and you will become a more accessible brand.
Top 10 Live Chat Software for Business in 2023
5- Prefer Omnichannel Channels
You can manage your customer experience by integrating live chat into an omnichannel channel. In this way, you can quickly switch between channels and get back to your customers. You can both keep your communication processes under control and make your communication healthier.
Qpien is a customer communication platform that has everything companies need to improve customer experience. You can communicate with your customers by integrating Qpien's Live chat into your website. With Qpien, you can easily convert visitors to your website into customers. Also, you can provide instant feedback to your customers with Qpien's features such as quick response and automatic messages. Support would not be bad to keep customer relations alive.
Try Qpien for free to make a difference in customer communication.