The use of social media in e-commerce has become widespread in the last decade. This issue, which came to the forefront with digitalization, also caused changes in our daily lives.
There are multiple ways for businesses to bring their products or services online. Social media is just one of them. However, for companies engaged in e-commerce, social media means much more than product sales. So what is the importance of using social media in the e-commerce sector? Let's answer this question together.
Before we get into the subject, let's look at the statistics. As you can see, social media has a significant impact on e-commerce.
48% of customers use social media to get brand information.
More than half of internet users (ages 16-24) use social media for brand research.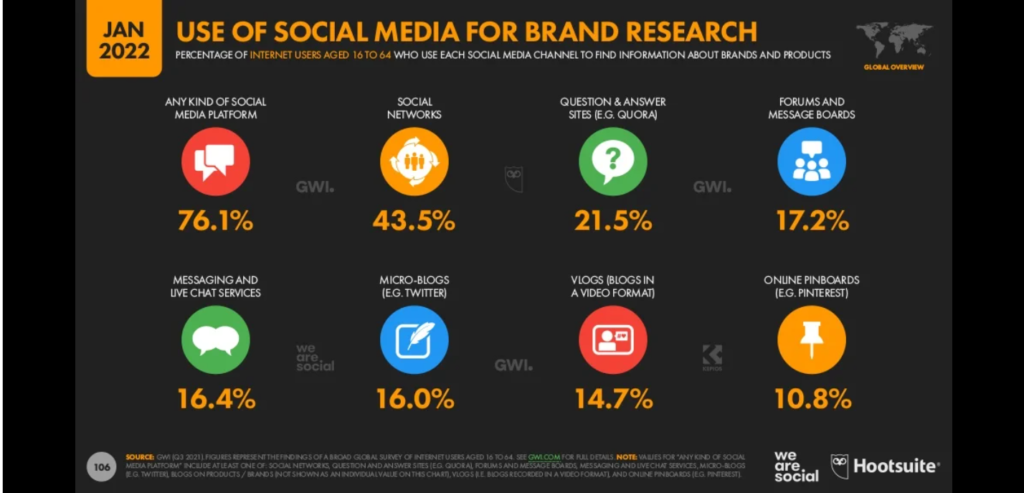 In other words, 5 out of 10 customers first research the company on the internet and review their social media accounts. Moreover, your potential customers browse the comments received on your account and use these channels to contact you.
Would you like to know beforehand the behavior of your customers on the way to purchase? Knowing customer habits allows businesses to offer a more enhanced customer experience.
Why Is Social Media Important In E-commerce?
Today, the number of people and institutions that do not use social media is almost negligible. A digital personality has overtaken a physical entity. For this reason, campaigns conducted on social platforms attract attention more quickly and spread faster.
Your customers don't just buy products or services. They also have the freedom to comment on your business and products. Your customers don't just buy products or services. They also have the freedom to comment on your business and products.
By using social media effectively, you can reach your target audience more easily or increase your conversion rates. Remember, more than half of the world's population is social media users.
There are many more advantages of using social media in e-commerce. Before these advantages, let's talk about what companies should pay attention to for an effective social media campaign.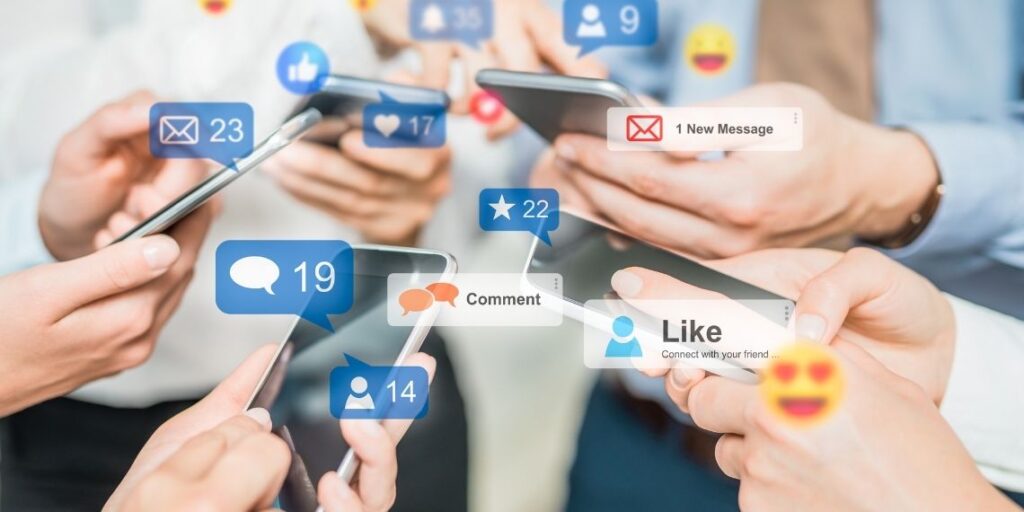 For Successful Social Media Management
Businesses need to represent themselves on social media. This representation may change according to the size of the brand, its goals, and its target audience.
A well-planned social media campaign helps e-commerce thrive and achieve its goals. On the other hand, a poor social media campaign can damage your brand. For this reason, you should be careful when managing your business's social media account.
Things to consider for effective campaign management;
Take care to be reachable through different channels because all of these channels are suitable for different audiences. In this way, you can reach different audiences.
Do not leave comments from our followers unanswered. These reviews are social proof for your visitors who are in the purchasing phase.
Schedule your posts to fit your target audience. This way, you can be more noticeable.,
Try to connect with your followers. For example, you can try to include a post sharing your product on your social media account. This way, you encourage other followers to do the same. In this way, your customers have the opportunity to interact with their followers. 
Top 10+ Social Media Management Tools & Software
Advantages of Using Social Media in E-commerce
Social media is an important marketing channel for companies. Businesses develop different marketing strategies for their target audiences through these channels. Even if your strategy changes, having a social media presence has benefits for your business.
Contacting New Audiences
Users' purposes for participating in social media differ. Meeting and communicating with new people is one of these purposes. What if businesses used social media to meet or interact with new customers?
Thanks to the opportunities provided by social media channels, you can easily reach your potential customers in various parts of the world. In this way, the whole world acts as a marketplace for you.
Brand Awareness and Image
We have said that users first turn to social media when researching a brand. Therefore, social media is an essential tool for image creation. Businesses can determine how you position their company and what it offers to their customers with your social media profile.  
At the same time, how you respond to feedback through these channels represents your brand as much as the content you produce. You can easily create an image suitable for your target audience and brand through social media channels.
You can increase your brand awareness by using effective social media. It will come back to you as brand loyalty.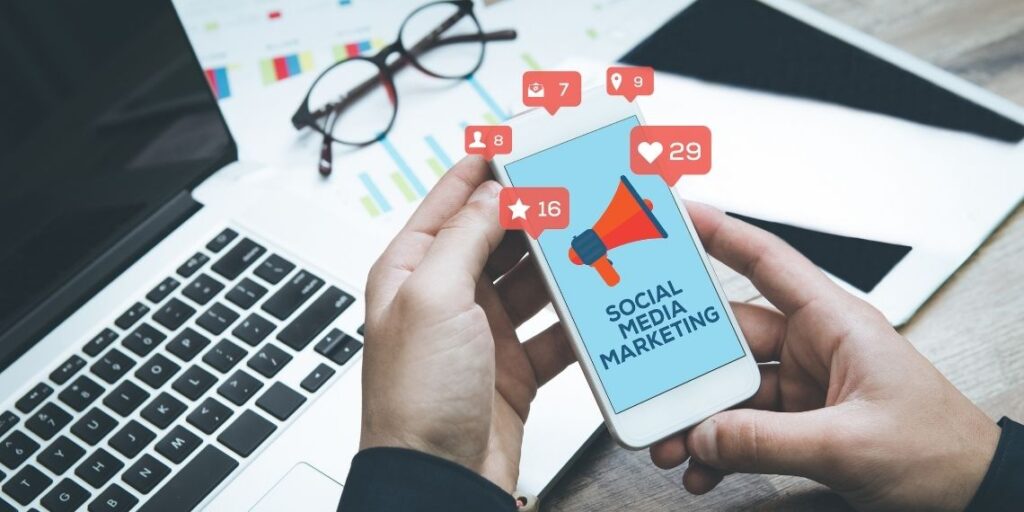 Social Media Ads
this cost may vary depending on the length of the ad and the broadcast slot. High costs in advertising cause inequality of opportunity. In contrast, social media ads are low-budget and more target-oriented. 
Social media ads, which are more advantageous than traditional advertising, are directly reflected in the conversion rates.
Of course, not everyone involved in social media is the target audience of a business. Also, your current budget may not be enough to reach that many people. But most social media platforms offer target tools that you can use to pull your perfect audience out of this pile.
PR and Advertising Studies
You can be an excellent product or service provider. But if you don't PR them properly, they are nothing. Fortunately, you can carry out your company's PR work with the work you do on social media channels, and you can announce your story or company developments to your customers.
Social Commerce vs. E-Commerce 
Statistics
You can get to know your visitors better by using social media statistics. With these statistics, you can find out which of your posts is more prominent or what features your target audience has. As a result of good analysis, you get everything you need for an effective social media campaign.
The data collected in social media is a digital golden for many companies. With this digital golden, you can reveal what is valuable and accelerate your brand much faster.
Increase Traffic To Your Website
Social media provided businesses with awareness not only on social media but also on the website. Creating organic traffic on your website is very important in terms of brand awareness and technical concepts such as SEO. 
You can increase traffic thanks to the links you will share with your followers on your social media channels. 
In addition, social media channels now act like search engines. With the right keywords and tags, you can direct your target audience to your web page with your content.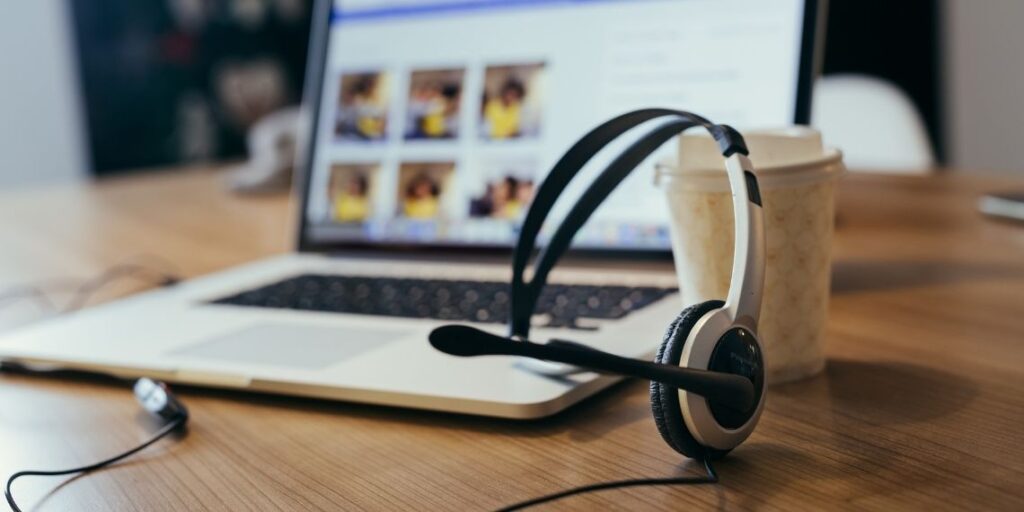 Instant Customer Support
An effective social media strategy will help you generate more sales on your e-commerce page in communicating with customers. Moreover, you can easily manage your customer communication processes through these channels. Providing online support will also speed up your customer communication.
To become professional in customer communication, you may have a dedicated support team tasked with communicating via phone or email. But your followers will also visit your social media profile to ask questions, get information or give feedback. At such times, being prepared for comments and DMs from your followers is of great importance in customer communication.
Manage Your Customer Communication on Social Media with Qpien
With Qpien, you can easily manage channels such as Facebook, Instagram, and WhatsApp on a single screen. You can also control your customer profiles, products, and orders by integrating Qpien into your e-commerce website.
You can follow the feedback from social media without ever leaving Qpien, and you can provide instant responses to your customers. On the other hand, you can follow the orders from your e-commerce website and check your stocks.
With Qpien, you can simultaneously manage your customer communication channels and create a seamless customer experience.
 For unique customer communication, try Qpien for free!