Social media marketing is a widespread marketing method. Because, as you know, we are all on social media. That makes it very easy for businesses to reach us. Therefore, in this article, we wrote about what social media marketing is. Now let's take a closer look.
What is Social Media Marketing?
Social media marketing is the active use of social media for promotion, advertising, and awareness. Also, businesses can communicate with their followers through these accounts. Its ever-changing nature of it has transformed social media marketing into a dynamic form.
Social Commerce: Entry Guide & Tips For Business
Why Is Social Media Marketing Important?
Social media platforms have 4.48 billion users worldwide. Businesses have a chance to reach all these users using only social media. These social media channels, which are digital marketplaces, are therefore of great importance.
Also, traditional methods can be costly. Restricted advertisements and high budgets create an unfair competitive environment for businesses. Whereas, you can do low-budget and targeted advertising in social media marketing. This makes it stand out in marketing.
If you need more marketing strategies, you can check out Marketing Strategies to Take Your Small Business to the Next Level.
Advantages of Social Media Marketing
There are countless reasons to market on social media. Because these channels are online marketplaces where half of the world is in there.
The most important advantage of social media is brand awareness. You can increase your recognition by using social media effectively. Or you can generate organic traffic for your website. All you have to do is what is your main goal. Then you can put your business plan into action in line with your goal.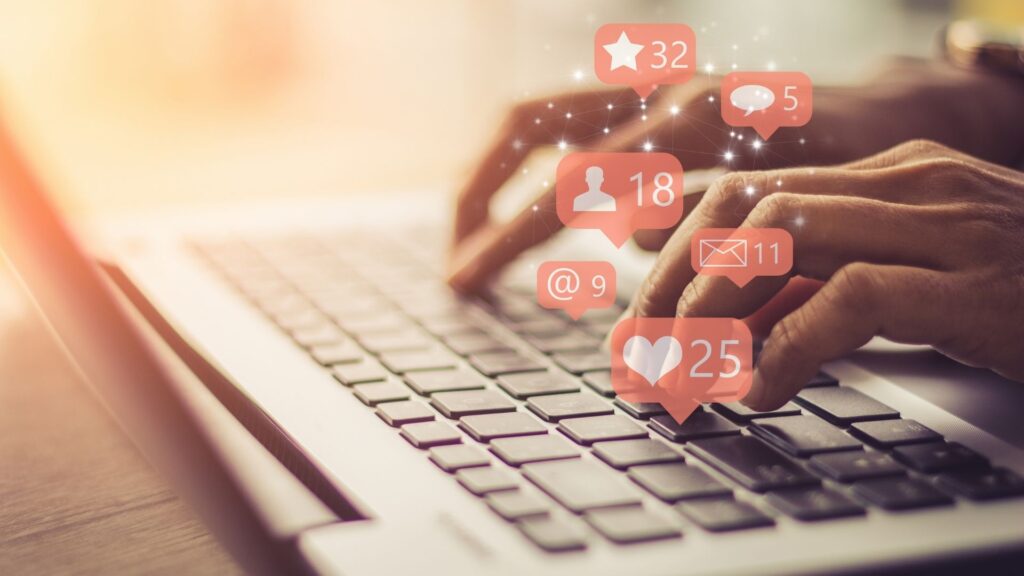 Another important advantage is the chance to reach potential customers. People who follow you on social media are potential customers. The posts we share in your accounts or the comments you receive are an opportunity to direct your potential customers.
There is more. You can use social media effectively for customer communication. For this, you should leave your commercial concerns behind and take care to be a customer-oriented company. So your followers can voluntarily engage with your brand.
An equally important advantage is competitor analysis. By analyzing your competitors well, you can decide which roadmap you should follow. So, you can plan your advertising, promotion, and sharing strategies more successfully.
Tips For Businesses
Strategy
When doing social media marketing, you should act following your purpose. Your social media strategy should align with your business goal. Is your goal brand awareness? Or to sell? After you decide, you need to determine your content accordingly.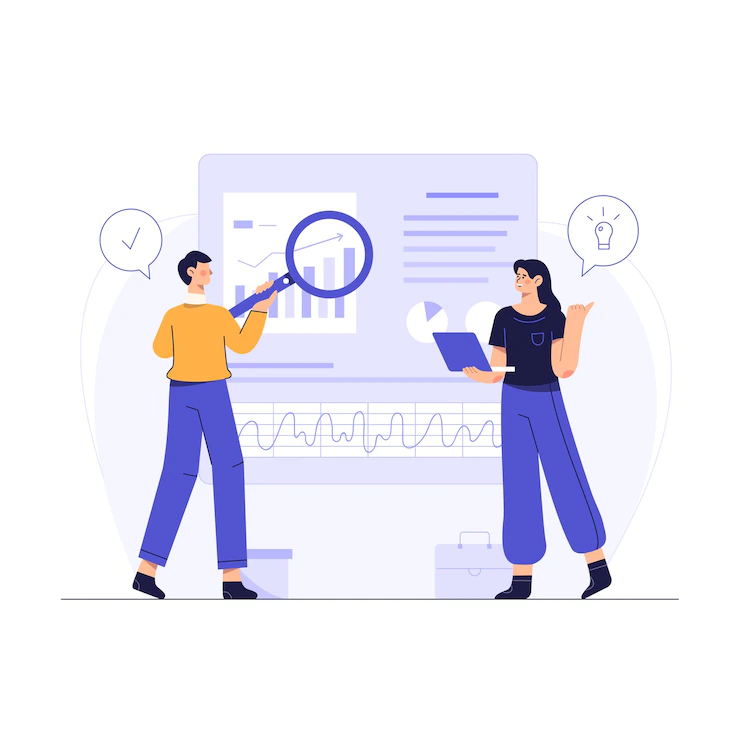 When determining your purpose, you should also pay attention to where you will be online. For example, if your business is B2B, it would be wiser to use LinkedIn. Decide where your potential customers are and make it easy for them to reach you. In this way, you will have taken the first step necessary to be successful in social media marketing.
The purpose of your marketing on social media may be to increase sales. However, you shouldn't reflect this directly on your customers. Include fun and intriguing content on your social media account.
In addition, you can use your social media account to promote your brand. People often use social media to learn new stories. Continuous interaction allows you to form strong bonds with your followers.
Create Business Profile
Social media is an interactive medium. In this way, you can establish excellent relationships with your customers. Try to keep your customer relations alive by interacting effectively with your customers.
Customers can send you feedback sometimes on Facebook and sometimes on WhatsApp. You should listen to your customers who contact you. You can make a difference by instantly responding to their questions and requests. However, we must say that in some cases, being omnichannel can reduce the quality of your communication. Customer communication platforms such as Qpein offer significant advantages to businesses. For example, you can manage all your customer interactions from a single channel. This is a quick and easy method for successful customer communication.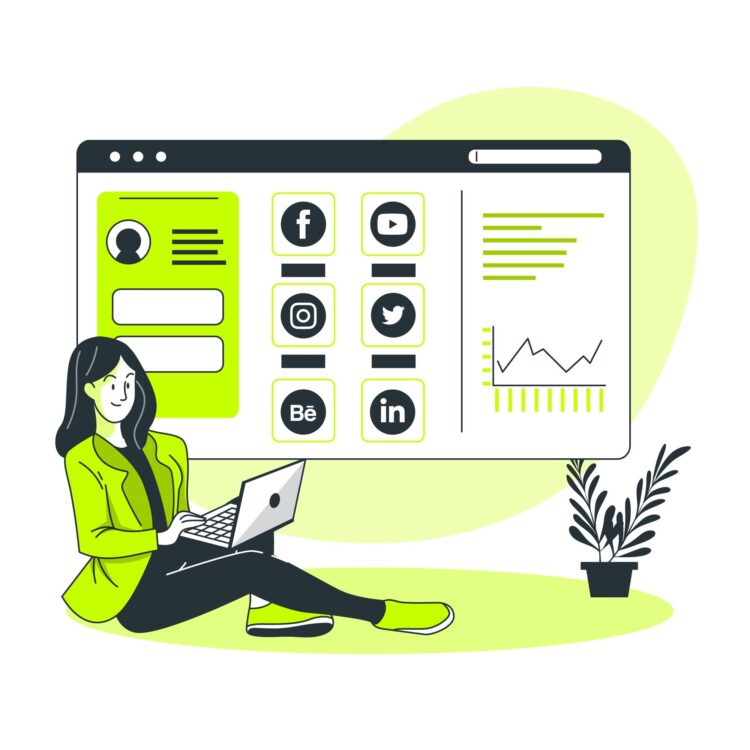 Social Media Ads
Social media ads are low-cost and successful. There is a time limit to the audience you can reach in traditional advertising. However, you can make a targeted and low-cost campaign by advertising on social media.
Targeting and analysis tools on the internet are your biggest helpers. With these tools, you can easily analyze your target audience. You can reach your target audience directly through social media ads.
Report and Analyze
Measuring is a huge advantage for marketing and the internet provides it. On the other hand, social media provides a wide range of reports based on your business accounts, your interaction rates, and the demographics of your followers.
You can get to know your followers better by using the reports. By analyzing the results you get, use them functionally to attract the attention of your target audience and ensure your brand recognition.
Top 10+ Social Media Management Tools & Software
Manage All Your Social Media Channels With Qpien
Meet omnichannel communication with Qpien, the all-in-one customer communication platform. Manage communication channels like Facebook, WhatsApp, and Instagram from one place. You can also measure your customer communication with the reporting and analysis feature.
Manage all your channels simultaneously with Qpien. Provide quick responses to incoming feedback. If you want, prepare your answers and manage your communication quickly and effectively.
Try it for free to meet more Qpien features!