Social commerce (s-commerce) means shopping on social media. Yes, you heard it right. We are talking about shopping on social media. While social media makes shopping enjoyable for users, it also gives businesses the chance to reach large audiences. But the advantages of social commerce are not limited to this. Let's look at what social commerce is and how it benefits businesses.
What is Social Commerce?
Social commerce is a new shopping experience. This experience allows us to shop from social media channels like Facebook and Instagram. Businesses can use Facebook and Instagram as virtual stores and sell to their target audiences.
This trading method, which emerged from the changing consumption habits, was developed for small and medium-sized businesses. Businesses that want to sell online but do not have enough budget can reach their potential customers with S-commerce.
With the help of partners such as Shopify, WooCommerce, and BigCommerce, businesses can integrate existing e-commerce sites into these channels and turn these platforms into virtual stores.
Social Commerce Statistics
TV commercials would make sense if people spent most of their time in front of the TV. Now, everyone spends most of their day on social media and meets new brands here. When potential customers buy a product, they do the first research on social media. The across-the-board use of social media also brings it to the vanguard. Not only that, the demand for online shopping has been increasing lately. Therefore, businesses need to invest in these areas to achieve their goals.
According to Statista, the online commerce volume, which is 4.9 billion dollars in 2021, may exceed 7 billion by 2025. Would you like to have a share in this increase?
The Importance Of Social Media In E-Commerce
Example of Social Commerce 
S-commerce saves time and costs. Even if you are a local business, you can sell products to your customers in different cities. Here are a few examples of social commerce. When we look at these examples, we can say that the design is encouraging. We can see both the product and the price at the same time and make a quick decision, and we don't need to switch to a different application for this. All these make social commerce interesting for customers.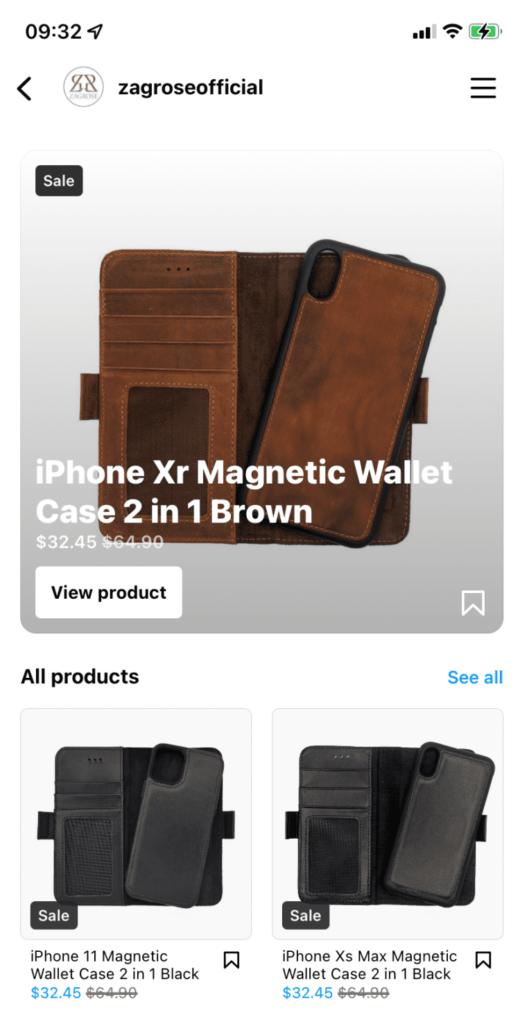 Tips For Success In Social Commerce
We explained what social commerce is and why it is significant. We have a few important tips to be successful. However, you should know that every company is unique. Therefore they may need to adapt these tips to their brands.
Know your target audience well
Produce creative content
Use promotions to increase sales
Interact with your follower on social media
Improve your customer communication
Observe your data and make necessary optimizations
 Adapt to Change
There are many alternatives your customers can choose from. This quantity can influence potential customers' purchasing decisions. Therefore, you must keep their attention on your business at all times. To do this, you must constantly follow innovations and develop strategies that suit customers' requests. Thus, you can increase your sales rates while gaining loyal customers.
S-commerce, which offers an interactive shopping experience, is one of these new strategies. With the disappearance of borders thanks to social commerce, you have the chance to sell to your target audience in different locations. However, you should not forget that turning all social media channels into a store will also affect your customer density. Are you ready for this as a company?
Social Media Marketing: Tips for Businesses
Make Difference In Every Field
With Qpien, the new generation customer communication platform, you can manage your customer communication in different channels from a single screen. You can speed up your customer communication by collecting your channels on one screen.
At the same time, you can keep all your customer information and provide quick solutions to your customers in their next shopping experience. In addition to your communication channels such as Whatsapp, Instagram, and Facebook, you can also transfer your e-commerce channels to Qpien. So you can create an omnichannel communication process.
Easily manage all your customer communications with Qpien.