What comes to mind first when we say Shopify vs. Shopify Plus?
Shopify is an e-commerce software developed for companies selling online. Shopify's basic plans offer great solutions for small and medium businesses. On the other hand, Shopify Plus is a plan for large enterprises with high sales volume.
Businesses may face dilemmas when deciding whether the standard Shopify plans or Shopify Plus is more appropriate.
In this blog, we'll take a detailed look at the differences and features of the two popular Shopify offerings to help you decide which is right for your business.
Let's get started.
What are the Features of Shopify?
Before mentioning the differences between the plans, let's look at Shopify's features and benefits.
Shopify targets happy and loyal customers. Its tools help businesses promote and market their products. Professional themes, branding, and domain names make virtual showcase of any business easy. The platform stands out with powerful features like store management options, shopping cart customizations, social media integrations, SEO improvements, and mobile compatibility. In addition, it provides uninterrupted service to its users with 24/7 support offered through different channels.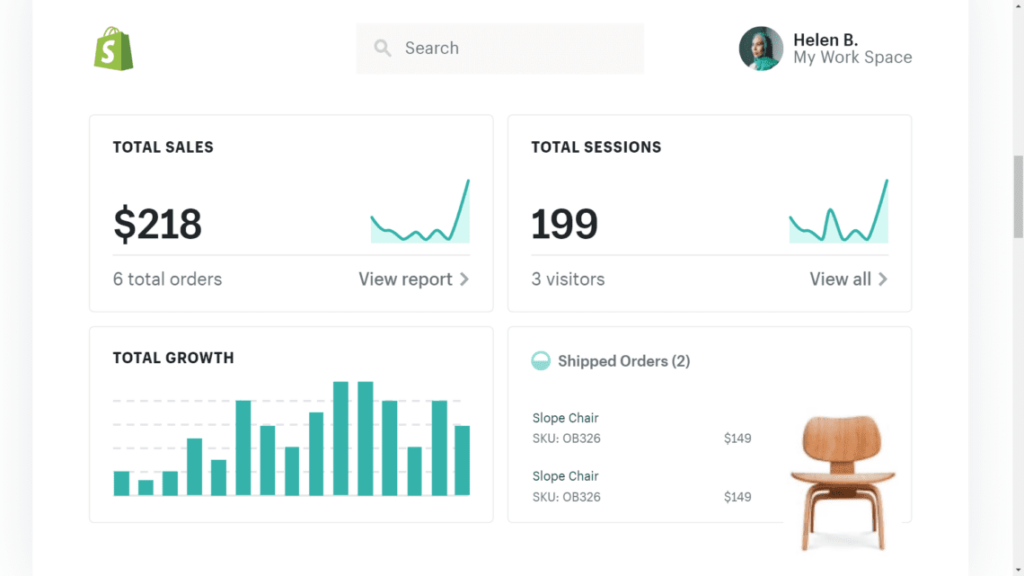 Here are some of the benefits Shopify provides to businesses:
Quick Setup: The Shopify interface is simple to set up and use. Users do not need coding knowledge to use the platform.
Data And Report It has powerful reporting and data tools that businesses can use to support and guide decisions while updating their goals. These data directly affect the plans of the companies.
Multi-Currency Support: Simply creating a store is not enough to sell in different Marketplaces. Shopify's multi-currency support provides convenience for businesses that want to sell in countries.
Multi-Channel Selling: Thanks to Shopify, enterprises can sell on online marketplaces and social media channels in addition to e-commerce sites.
20 Best Shopify Apps To Grow Your E-Commerce Store
Shopify vs. Shopify Plus: Pricing
Price is one of the most significant differences between Shopify and Shopify Plus. Standard Shopify is ideal for e-commerce startups or mid-sized e-commerce companies.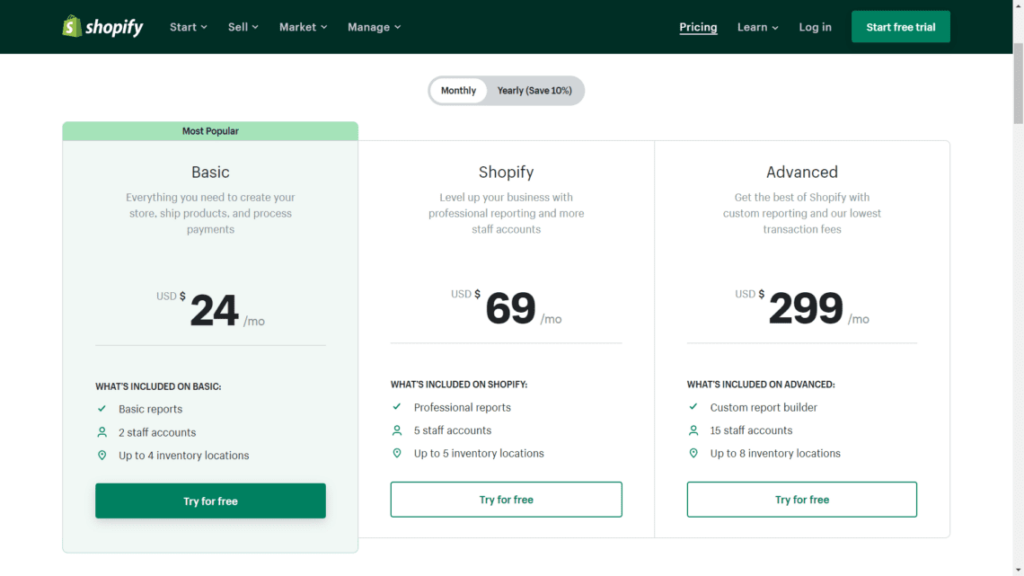 Shopify has three different plans, Basic, Shopify, and Advanced. Prices for these plans range from $29 to $299, depending on their features. As the price increases, the features offered by the platform increase.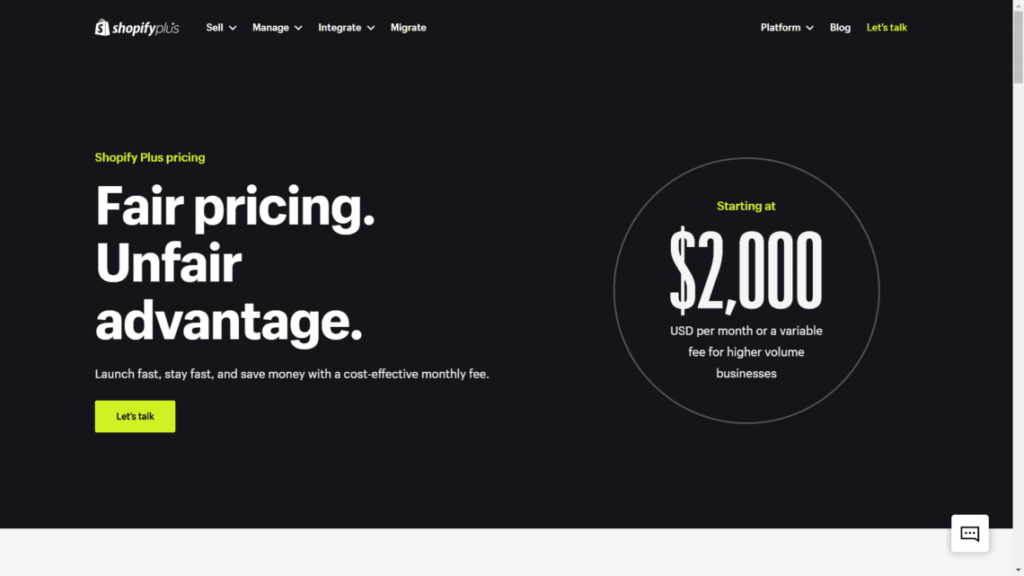 Launched in 2014 to provide businesses with more enterprise solutions in e-commerce, Shopify Plus is more costly than standard Shopify packages. It is a $2,000 monthly plan. Companies should contact Shopify representatives for the exact price.
Shopify vs. Shopify Plus: Key Differences
Shopify Plus has the same dashboard and features as Shopify. The main difference is that Shopify Plus gives businesses more support options. It also has more customization power than standard packages. Let's take a closer look at the key differences.
Merchant Success Program: Shopify Plus users each get access to a merchant success program. This program supports businesses at every stage so that stores can be a success and aims to provide users with an excellent experience.
Advanced Customization Options: The fact that you have received the payment information does not mean that the sale has. Businesses aim to minimize abandoned carts by improving the checkout experience. With Shopify Plus, they can customize their checkout pages. While the standard Shopify Plans provide an integrated checkout experience for online stores, they do not have additional customization options.
Unlimited Personel Account: Shopify Plus was developed specifically for large multi-agent businesses. For this reason, Shopify Plus users can sell from e-commerce sites using an account with an unlimited number of personnel logins. In standard Shopify packages, this number changes between 2-15.
API Access: The Shopify App Store is one of the most prominent features of the platform. This App Store is available to both standard users and Shopify Plus users. In addition, Shopify Plus gives more flexibility to API integrations. These merchants can use their e-commerce stores with API integrations that standard Shopify stores can't.
Shopify Communities: Shopify Plus provides the opportunity to participate in communities. It is possible to contact similar businesses here. In addition, Shopify Plus has access to Shopify Plus Academy and Shopify solution partners, which will allow them to train themselves.
Advanced Apps: Shopify Plus users can access some Shopify apps that are not available to standard users. E-commerce automation Shopify Flow, and Organization Manager, are some of these applications.
Permissions: There is greater access and control over the various permissions agents can use in the admin, including approval to export Shopify Plus reports and use apps.
Shopify vs. Shopify Plus: Decision
Both plans have similar features when it comes to e-commerce functions and analytics. The main difference between the two is the advanced features, accessibility, and flexibility of Shopify Plus.
The standard Shopify plan has enough features to allow companies to expand their business. It's easy to develop Shopify plans as the business grows.
To summarize, Shopify is better suited for small or medium businesses that are just starting with e-commerce. On the other hand, Shopify Plus is more suitable for enterprises with high-volume sales and high growth potential.
Qpien is a customer communication platform with integration with Shopify Qpien is a customer communication platform with integration with Shopify. Businesses can easily manage all customer communication channels from a multi-center integrated with e-commerce stores. In this way, brands can provide their potential customers with an omnichannel and uninterrupted customer experience. If you want to manage your customer communication professionally, try the 14-day trial version of Qpien now!