Live chat statistics can change the way you view customer communication. Because according to statistics, it not only accelerates customer communication but also directly affects sales.
The website is a powerful customer communication channel as well as sales and marketing. Businesses can use this channel to increase both customer engagement and conversion. It is even possible to achieve customer loyalty with the right strategy.
The advantages of using live chat on the website are limitless. Let's look at how these advantages are reflected on the website.
What Are Customers Saying About Live Chat?
Based on statistics, you can understand the expectations of customers. How? Let's explain this with live chat statistics.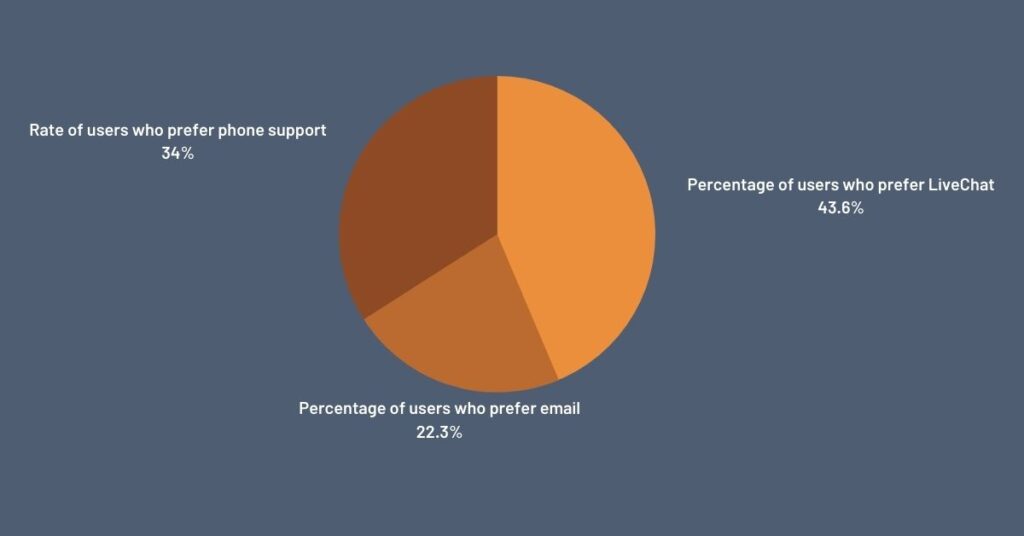 Online Sales Statistics with Live Chat
Using LiveChat on websites has a direct impact on sales. Because customers can solve their problems quickly and directly deal with the purchase thanks to LiveChat. Now let's look at the statistics of live chat on sales.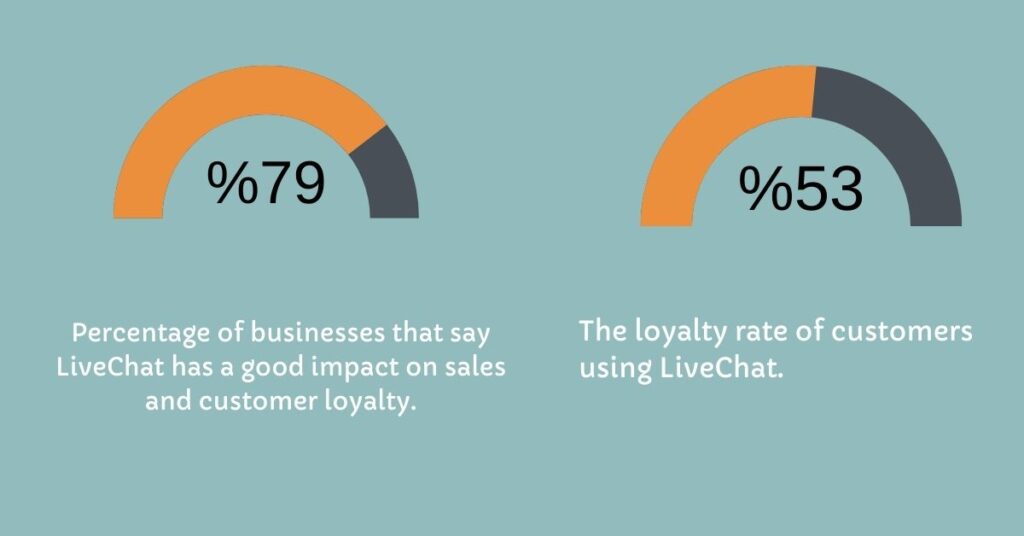 Comparison of Live Chat and Phone Support
Live chat is much more cost-effective and solution-oriented compared to phone support. In addition, live support is preferred more by customers as it reduces waiting times. Now let's look at the statistics of live support and phone support comparisons.
LiveChat meets customer expectations as they are fast, solution-oriented, and accessible. When we look at the statistics given above, live support is an effective method for businesses that want to increase their conversion rates. Remember, keeping up to date with customer communication will help you maintain your loyal customer base. However, if we can't convince you with these LiveChat statistics, you should also look at the key statistics below.
Key Live Chat Statistics
We have listed the live chat statistics above in categories. However, there are many studies on customer satisfaction and user habits. Let's look at some key statistics about live chat.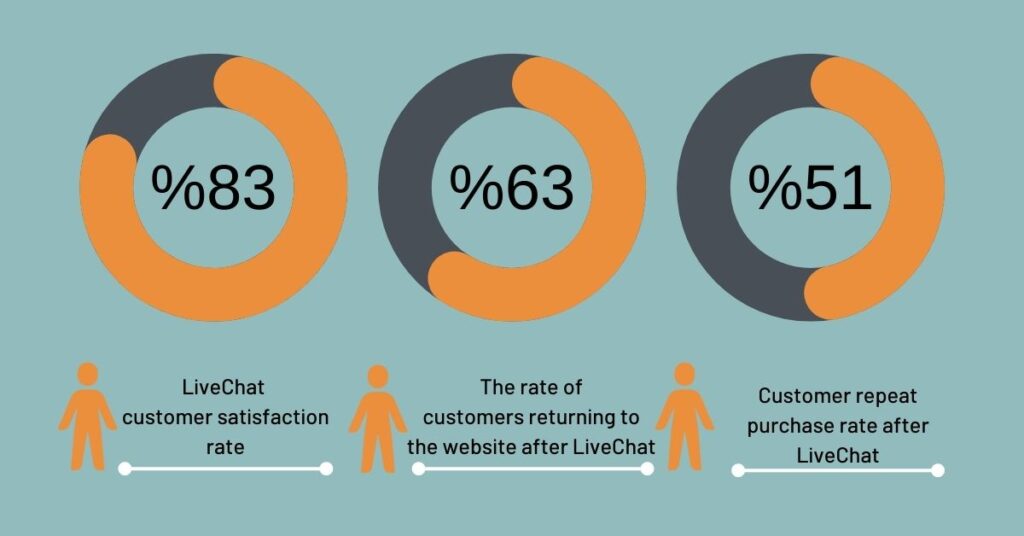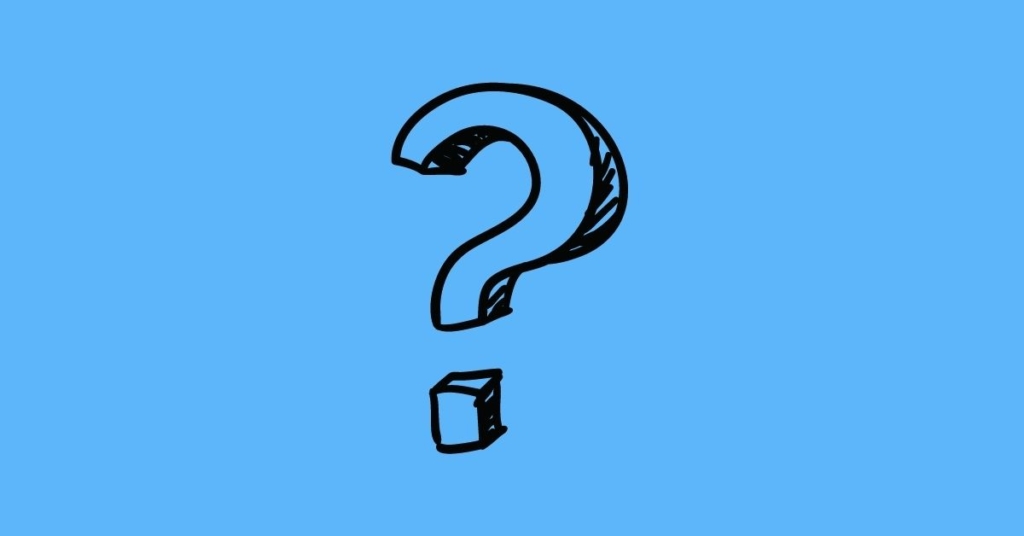 What Have We Learned?
Live chat has a significant role in improving customer communication and increasing conversion rates. Moreover, businesses that communicate with their customers in real-time can maximize customer satisfaction by producing instant solutions to problems.
Cost-effective and customizable live support systems are reasons for preference. On the other hand, businesses can offer a personalized customer experience thanks to instant communication. For this reason, it is essential for companies to use LiveChat to adapt to customer communication trends.
Top 10 Live Chat Software for Business in 2023
Conclusion
As can be seen from the statistics, live support is a powerful part of the customer experience. For omnichannel customer communication, they also need to provide customer support on their website.
All-in-one Customer Communication Platform With Qpien live chat, businesses can maintain uninterrupted customer communication on e-commerce sites. Qpien's omnichannel and customizable LiveChat helps businesses increase customer engagement. Moreover, they can optimize their customer communications with canned responses and automatic greeting messages that they can use with Qpien LiveChat.
Finally, Qpien Live chat provides businesses with real-time data with instant visitor tracking. This real-time data allows them to get to know their customers better. This proximity is the key to a customer-focused approach.
Don't just add LiveChat to your website. Meet the ease of new-generation customer communication with Qpien live chat