Looking for the best SaaS customer service tools for your business? Let's get you to this page.
Using an advanced customer service tool can improve your customer relations. While this allows you to manage customer service processes more effectively, it also positively affects your sales and conversion rates.
Customer service tools provide businesses with many benefits such as time savings, budget management, analysis and reporting, and omnichannel support. However, brands need to use vehicles with the most suitable features for their needs to get the highest efficiency from their use.
How can you decide the most suitable one for your business among the countless customer service tools on the market? If you are looking for the right tool for your brand, you are at the right place. In this article, we have compiled a list of the top 15 Saas customer service agents of 2023.
What is a SaaS Customer Service Tool?
SaaS (software as a service) customer service tool, usually cloud-based, helps businesses to manage customer service effectively from a single center. It helps to support all customer needs, from purchasing decisions to post-purchase processes.
SaaS customer service tools help support teams engage with customers directly and in a solution-oriented manner. When customers encounter a problem, they can contact their support team for personalized assistance.
15 Best SaaS Customer Service Tools for Business
Qpien
Qpien is a new-generation omnichannel customer service tool that enables businesses to easily manage their sales, support, and marketing processes from a single screen.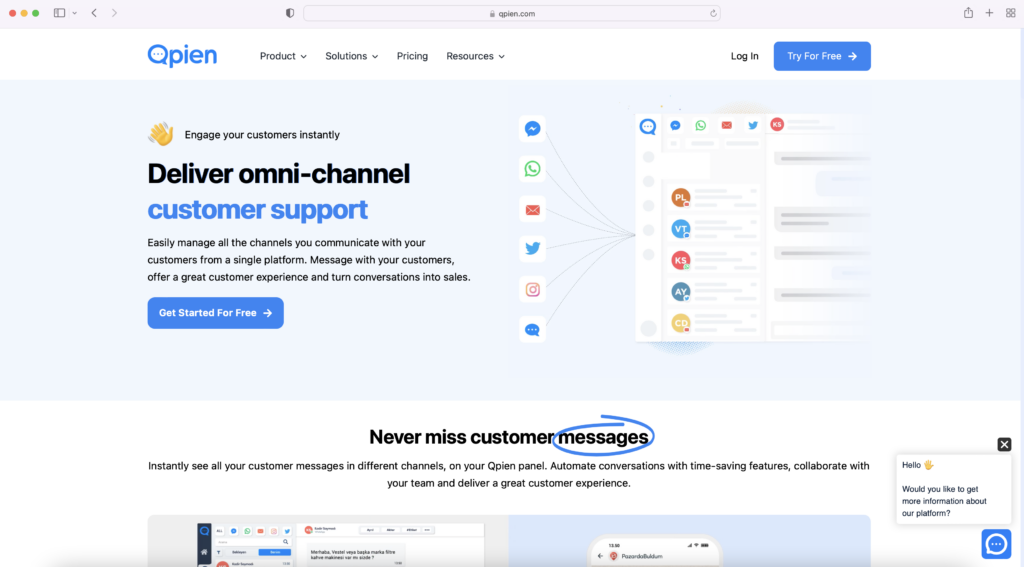 Businesses that prefer Qpien can manage all customer communication channels in an integrated manner with e-commerce stores. Businesses can easily turn these conversations into sales by managing customer conversations more effectively.
Qpien, which has all the features that businesses may need in new-generation customer communication, also easily adapts to businesses with its easy-to-use cloud-based.
Qpien's advanced live chat tool allows businesses to instantly communicate with their visitors to their websites. At the same time, thanks to the e-commerce management feature, they can quickly view all products and order histories and direct their customers to purchase.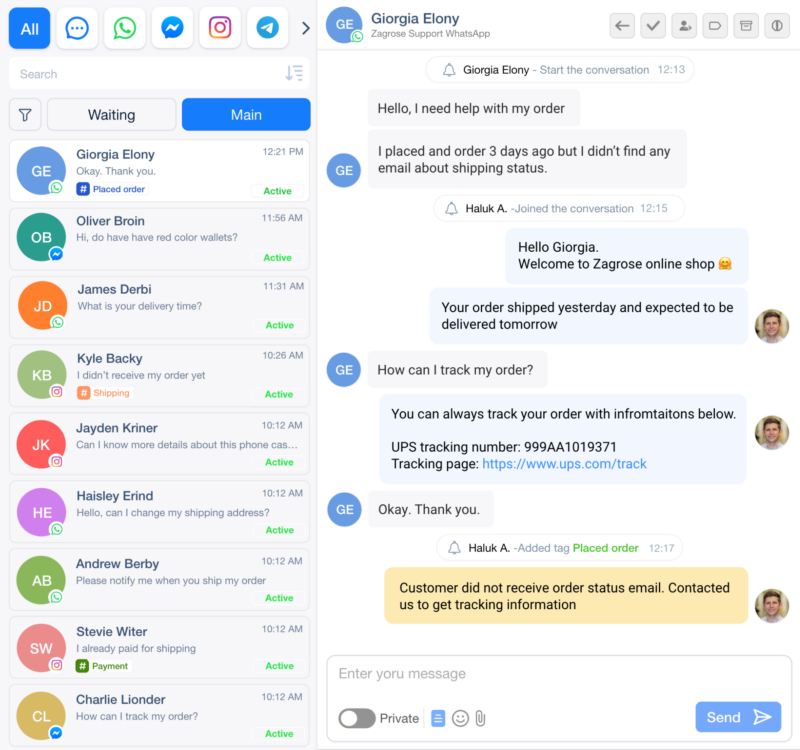 At the same time, Qpien's business facilitating features such as team chat transfer, private labels, and private replies allow businesses to save time and manage their customer service processes more efficiently.
If you want to professionally manage all your customer communication channels such as Facebook, WhatsApp, Instagram, live support, and even marketplaces from a single center with Qpien, try Qpien for free.
Basic Plan: 19$
Intercom
Intercom is among the most functional customer service tools on the market for brands. Standing out with its live support feature, Intercom offers powerful solutions in customer support processes.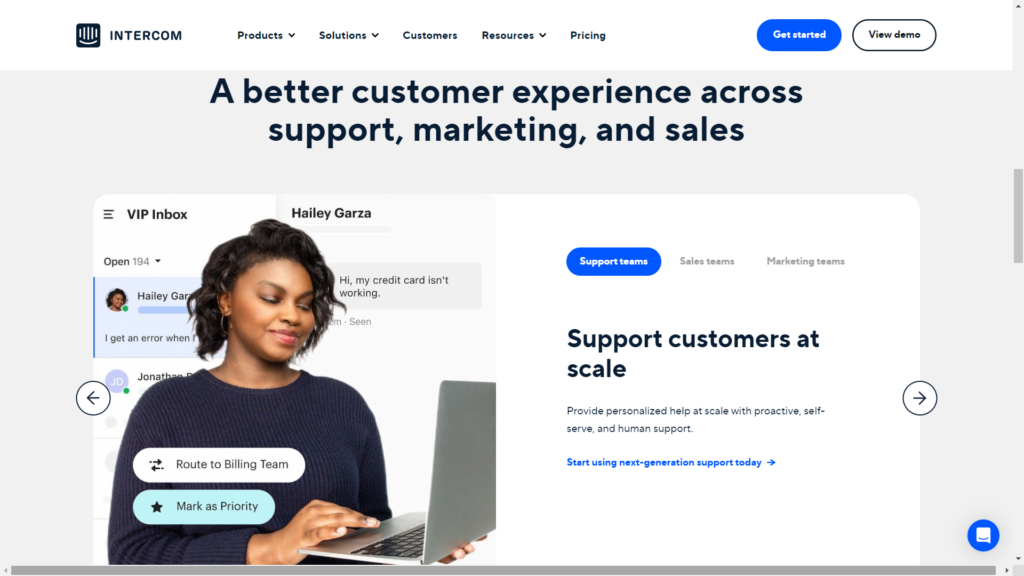 On the other hand, Intercom's user-friendly interface and ease of use are among the most popular features of businesses. Intercom's features such as quick responses, and an advanced knowledge base help businesses streamline customer interactions.
Intercom allows companies to add a live chat feature to their websites, applications, and products. This way, customers no longer have to go to websites to get chat support. Finally, the easy import of data provided by Intercom regarding the last contact date and open, postponed, and closed customer conversations helps businesses to easily analyze their customer support processes.
Basic Plan: $74
11 Powerful Intercom Alternatives in Customer Service
Gorgias
Gorgias is a Saas customer service tool that helps e-commerce businesses manage their sales and support processes professionally. The platform offers many features to businesses for this.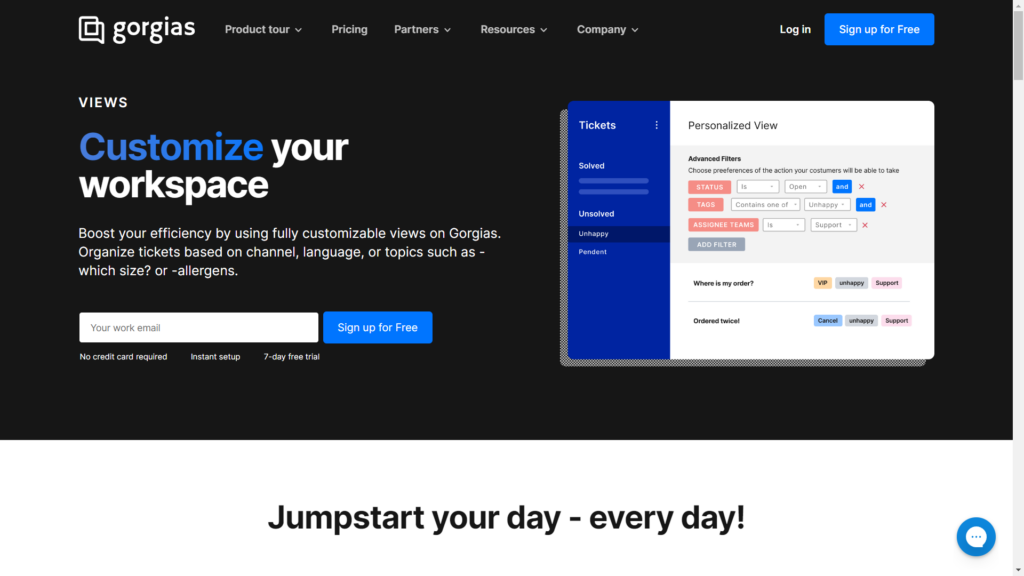 Thanks to Gorgias' integration with the most advanced e-commerce infrastructures in the market, businesses can bypass the compliance process and provide advanced support to their customers. Thanks to the integration of Shopify, Bigcommerce, and Magento, businesses can get customer data and order histories directly from the platform.
After the support teams integrate Shopify with Gorgias, they can easily manage all e-commerce processes through Gorgias.
Basic Plan: $10 (50 tickets)
Help Scout
Help Scout is an advanced customer support tool that stands out with its simple and easy-to-use design. It has almost every feature a business could need to manage a ticket.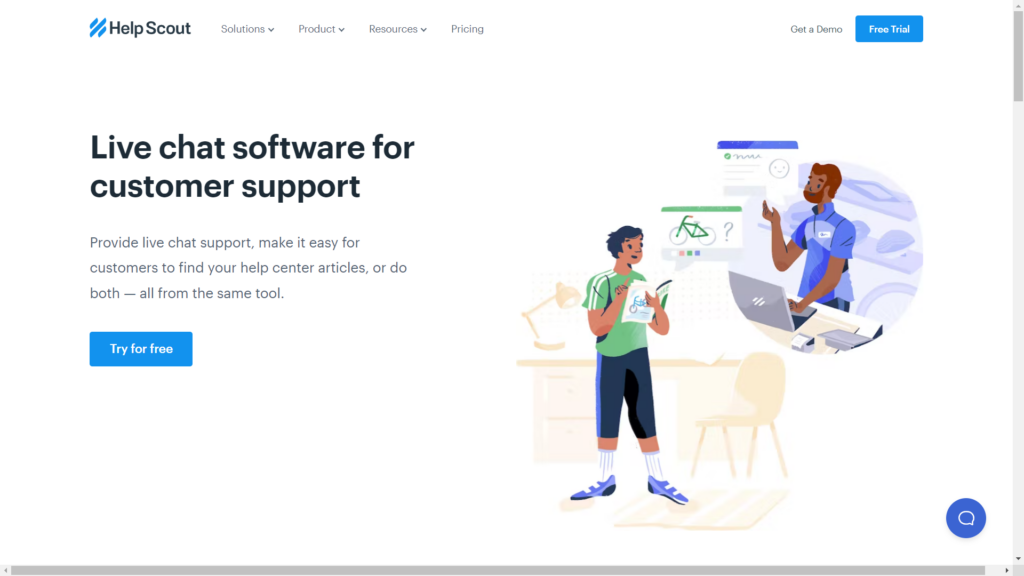 With Help Scout, businesses can manage processes much faster and more effectively by managing all support requests in a shared inbox. At the same time, the knowledge base designed for customer self-service helps businesses reduce their support volumes.
The platform, which stands out with its all-in-one feature, helps businesses interact in customer communication channels, gain new customers and provide proactive customer support with trigger messages.
Basic Plan: 20$
Deskero
Deskero is a customer service tool that helps businesses collect customer inquiries from customer communication channels such as email, social media, and phone calls. The platform, which has an easy-to-use interface, has many features such as omnichannel support, live chat, and canned responses.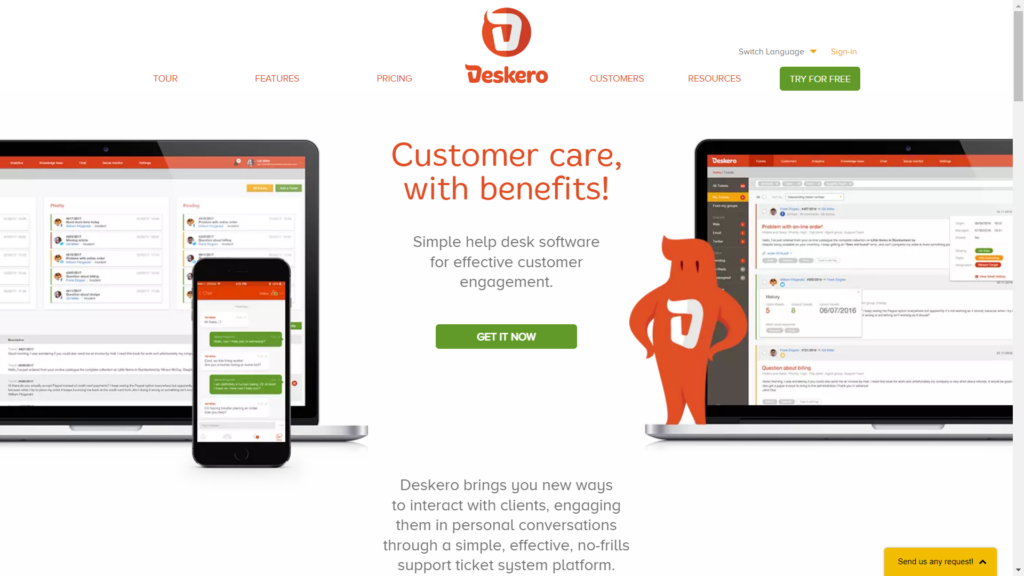 With Deskero, businesses can automate their workflow and customize tickets by creating custom filters. By automatically transferring their social interactions to the platform, brands can automate processes and finalize requests much faster by making assignments.
Basic Plan: 9$
Zoho Desk
Zoho Desk is an advanced customer support tool that fits seamlessly with all the tools Zoho has to offer. The platform, which meets all the needs of support teams, stands out with its powerful automation features.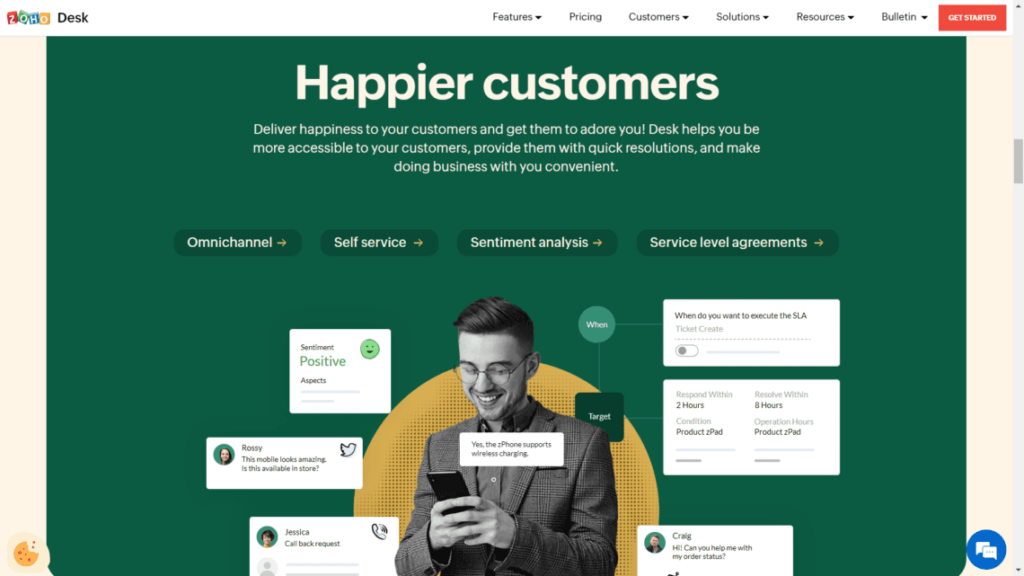 It helps support teams standardize and optimize processes. In addition, highly comprehensive reporting solutions are an effective tool for measuring agent performance accurately and in real-time.
Starter Plan: $14
Hubspot Service Hub
Hubspot Service Hub is a customer service software that enables businesses to manage processes from a single platform with its various tools and features. The platform has features such as chat tools, automation, a knowledge base, and customer feedback surveys that will facilitate the work of support teams.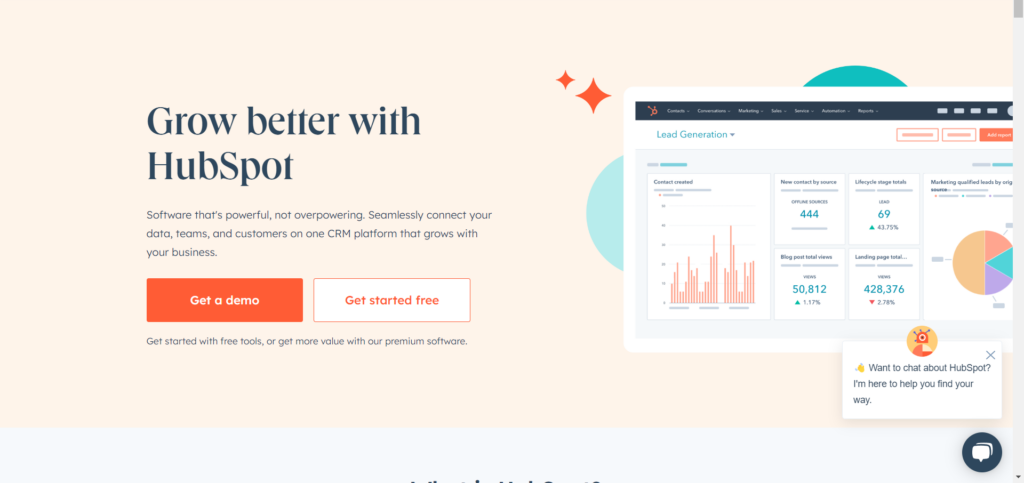 With Hubspot Service Hub, businesses can set up automatic answers to frequently asked questions and automatically forward customer requests to the relevant support team. By using the Service Hub advanced CRM software, Hubspot, which helps brands to analyze customer feedback professionally, they can create effective customer interaction processes.
Basic Plan for Customer Service: $450
LiveAgent
LiveAgent is a live chat tool that enables businesses to centrally manage customer requests from multiple channels.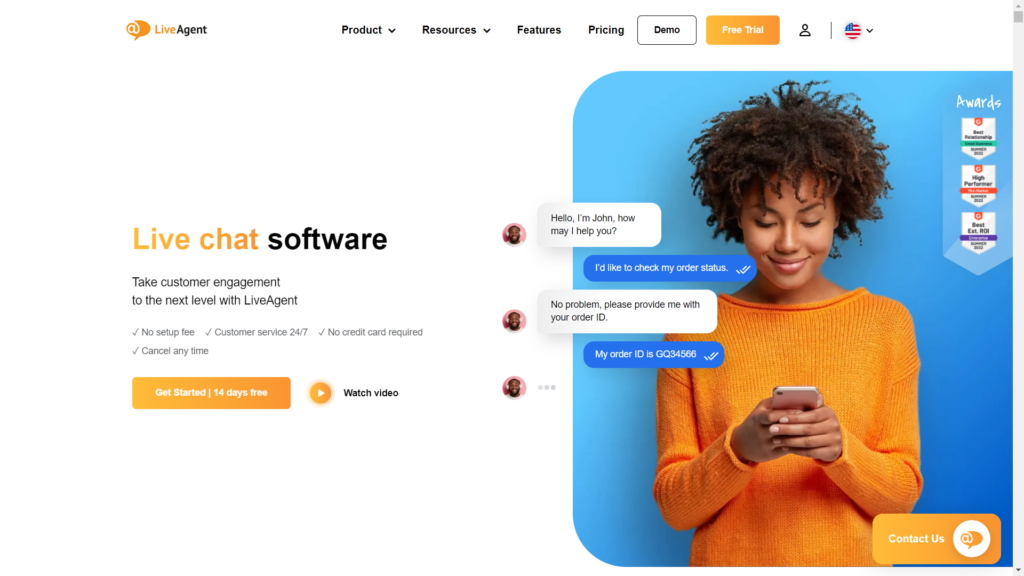 The platform has time-saving features for businesses. In addition, it helps to increase the work volume of support teams by simplifying processes. It also provides convenience to businesses thanks to its real-time communication and multi-channel support request features.
Powerful integrations such as email, live chat, voice, video calling, and social media make it easy for support teams to offer multi-channel support.
Basic Plan: $9
Freshdesk
Freshdesk is a customer support tool that stands out with its built-in artificial intelligence and self-service options and enables businesses to create customer support processes on all social media platforms.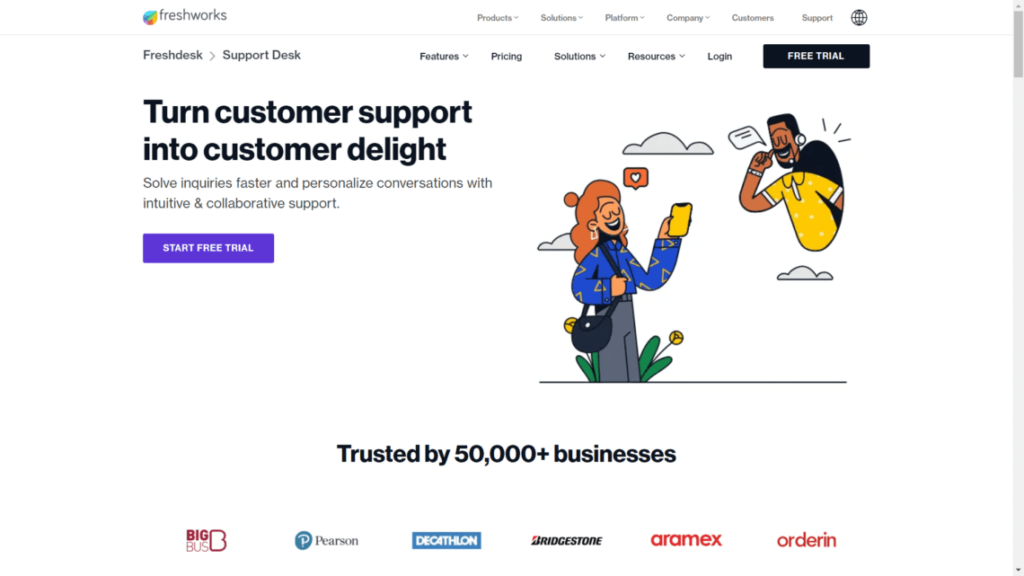 The platform's simple user interface and clear features help support teams to resolve processes easily. Freshdesk, which comes with its multi-channel support feature, allows customer requests in different channels to be managed from a single center. Finally, advanced reporting features make it easy for businesses to analyze support volume on a large scale by closely monitoring customer interactions across different platforms.
Basic Plan: $15
AirCall
Aircall is a cloud-based call center designed for teams. Businesses can fully customize their team settings and workflows with Aircall without the need for additional hardware. With its reporting features and advanced integrations, it provides businesses with significant convenience in the call center.
In addition, they can easily monitor team and individual metrics with AirCall, while professionally managing live phone calls.
Basic Plan: $30
AzureDesk
AzureDesk is customer service and helps center call desk solution equipped with features that support team collaboration. Key features include a shared inbox, team tracking, and a self-service portal.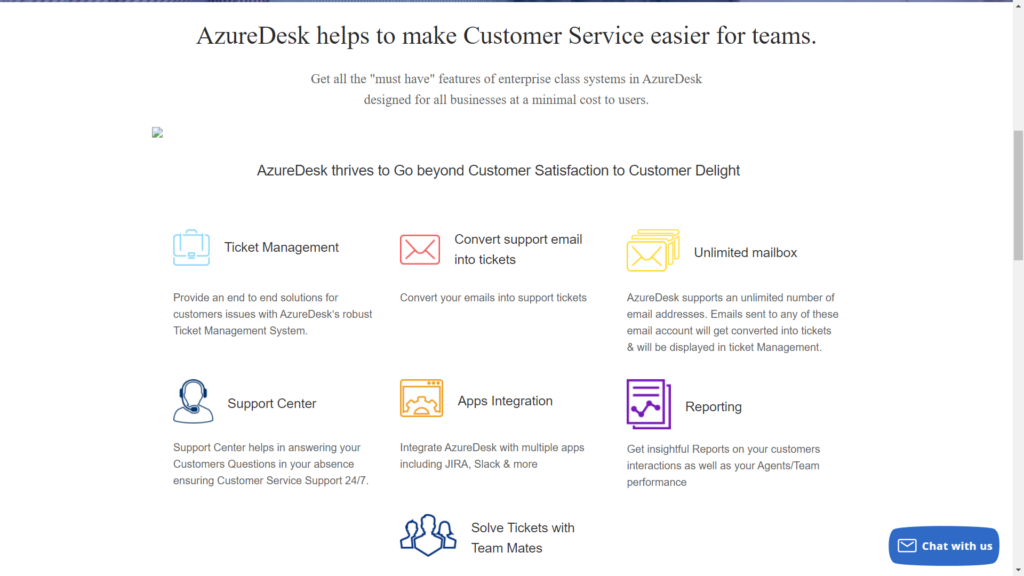 Another prominent feature of the platform is that it supports 53 different languages. It can be integrated with platforms such as JIRA and Slack.
Basic Plan: $33
HelpSpot
HelpSpot is a practical SaaS customer service tool that provides all the necessary tools for businesses to manage their customer relationships. With HelpSpot, businesses can easily manage customer requests from a single center. At the same time, they can direct customer requests to the relevant support team by special assignment.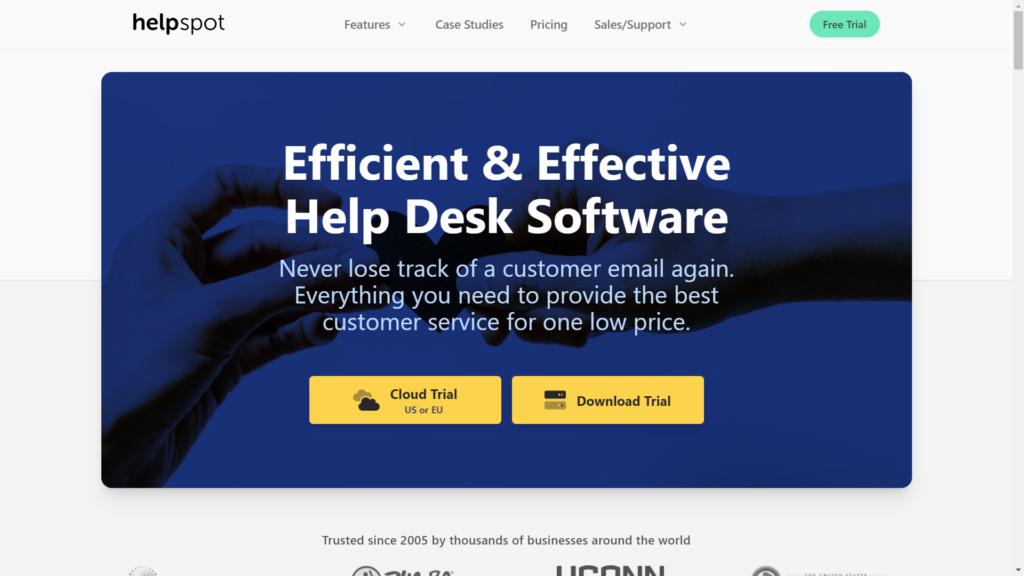 The platform supports the scalable resolution of customer demands. At the same time, workflows can be customized thanks to workflow and automation features. Accurate metrics and reporting features enable businesses to closely monitor customer demand processes.
Basic Plan: $60
Podium
Podium is a messaging tool that makes it easy for brands to communicate with their customers in real-time. The platform supports intra-team communication thanks to the same internal communication feature. It is ideal for businesses that want to provide quick solutions to customer problems and demands.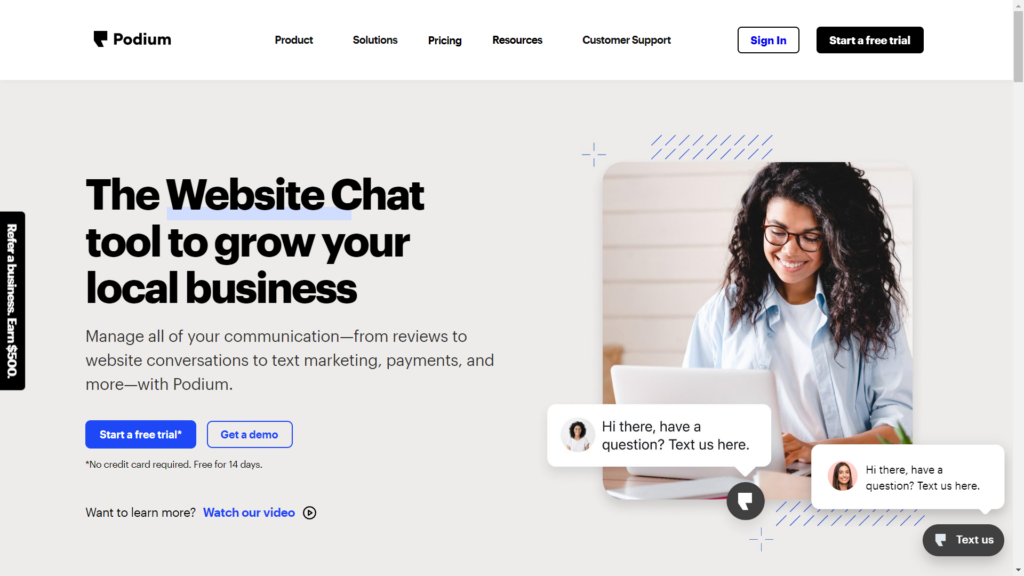 In addition, Podium's dynamic transfer capabilities offer a seamless transition from one agent to another, benefiting both the customer service team and the end user.
Basic Plan: $249
SupportBee
SupportBee is a customer claims management and customer service tool that offers comprehensive features for brands to manage customer communications.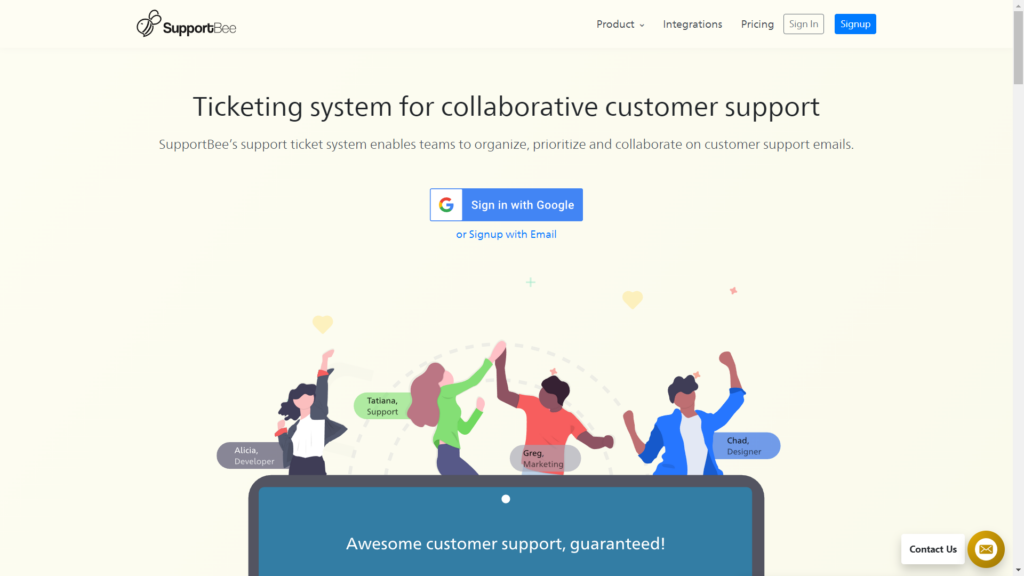 The platform includes a central inbox, knowledge base, and customer portal for businesses to enhance their customer experience. It provides a personalized experience thanks to its advanced customization options. In addition, SupportBee's powerful integration options are among its prominent features.
Basic Plan: $13