If you offer customer support on digital platforms, you know that support teams work very hard. Different channels and customer demands cause great confusion. Despite all this complexity, businesses need to progress without fail in customer service. With a smart inbox, it is possible to simplify processes by categorizing messages from customers by channel, and topic.
Smart inboxes are a must for support teams. Thanks to this tool, they can quickly respond to customer requests without wasting time switching between channels. The only advantage that the smart inbox provides support teams is not limited to this. However, we will address this issue later in the article.
In this article, we will talk about the general features of the smart inbox. Next, we'll evaluate the 10 most popular smart inbox tools for businesses in 2023.
What is Smart Inbox?
The easiest way to manage customer communication is to use a smart inbox that centralizes all messages. This way, it is easier to follow the work as a team. Turnaround times will decrease collaboration becomes. It is among the advantages of the smart inbox to automatically manage the processes and facilitate the support team.
The basic features of a smart inbox are as follows;
Streamlines processes: Smart inbox collects all messages in one center. It has features such as sorting and categorizing to shorten response times.
Encourages cooperation: It supports team communication and facilitates processes.
Increases productivity: It has features to automate repetitive tasks. It helps support teams to work more productively.
Provides Performance Tracking: Smart inbox comes with analytics and reports on the performance of support teams.
Transparency: Customer messages are assigned to specific team members transparency is ensured. In this way, everyone's responsibility framework is determined.
10 Best Smart Inbox Tools For Business
You can easily manage all your customer communications from a single screen with Qpien.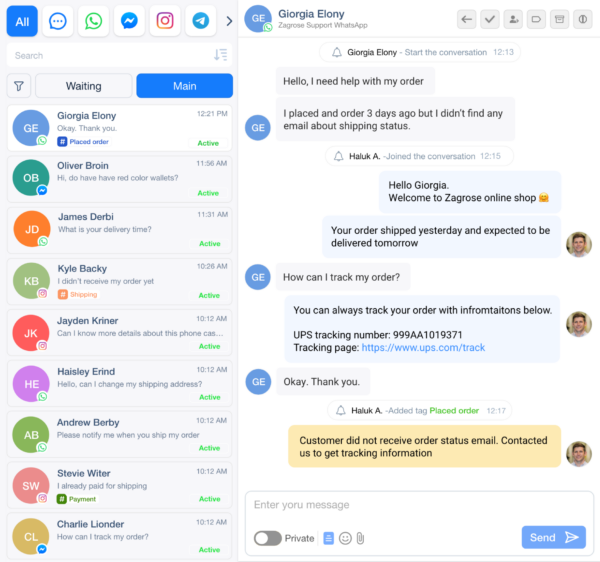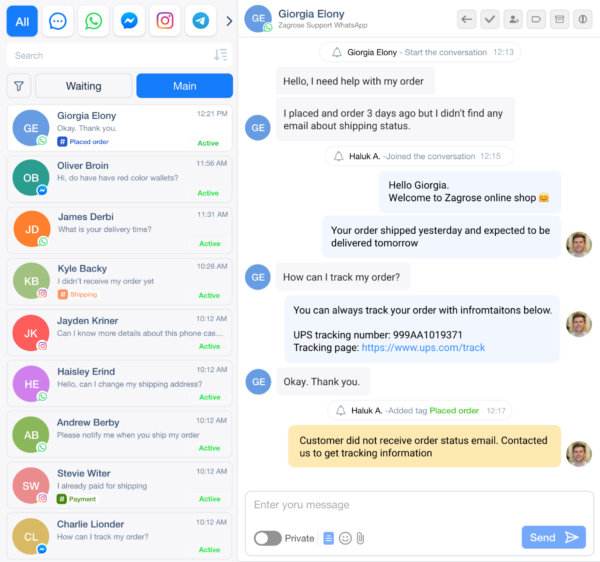 Gather your leading customer communication channels such as Live Chat WhatsApp, Facebook, Instagram the Qpien smart inbox. Provide maximum speed service to your customers without wasting time switching between channels.
Qpien smart inbox makes it easier for support teams with its advanced features. It also enables businesses to manage customer communication processes more transparently and professionally.
Businesses can encourage collaboration in customer communication with Qpien's features Teamchat, and private notes. On the other hand, they can make the management of processes in customer communication easier with features such as smart filters, and categorization.
The smart inbox feature not only centralizes all customer communication. In addition, support teams can terminate completed conversations or automatically archive interrupted conversations after a while. In addition to these advanced features, teams can continue the process more efficiently and proactively with features such as chat transfer, canned replies, and automatic replies.
Front
Front is ideal for support teams who want to use personal email.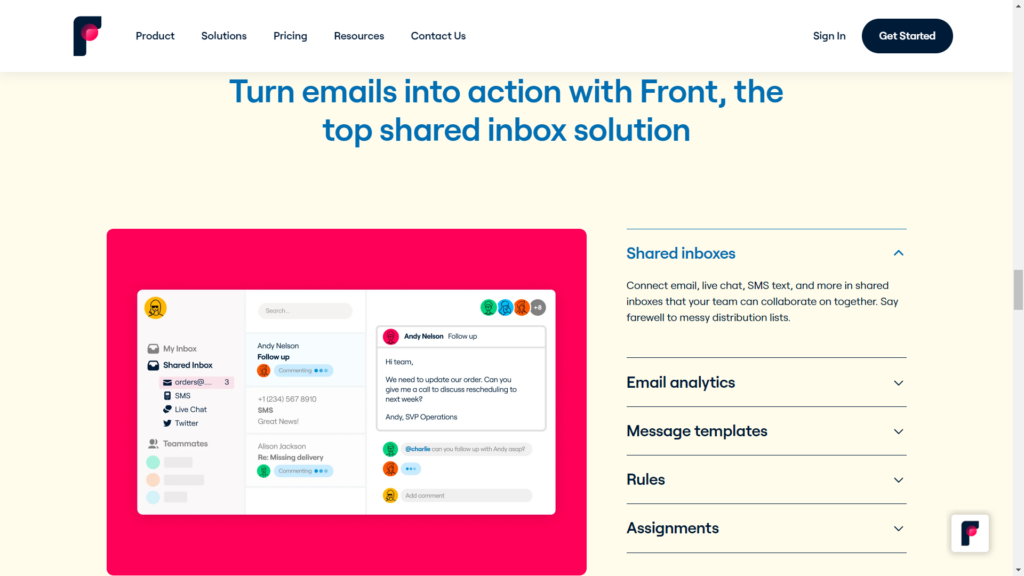 It is a popular help desk that stands out for its time-saving features. It also has many collaborative features like built-in commenting, shared drafting, and canned responses.
The platform allows businesses to reply to customer messages from channels such as e-mail, SMS, Facebook, Twitter, or live chat within the application. In this way, it becomes possible to offer customers a better experience.
With its relatively complex interface, The Platform can cause difficulties for support teams during the initial setup and familiarization phase.
Hiver
Hiver is a good option for businesses that use Gmail as their customer communication email client.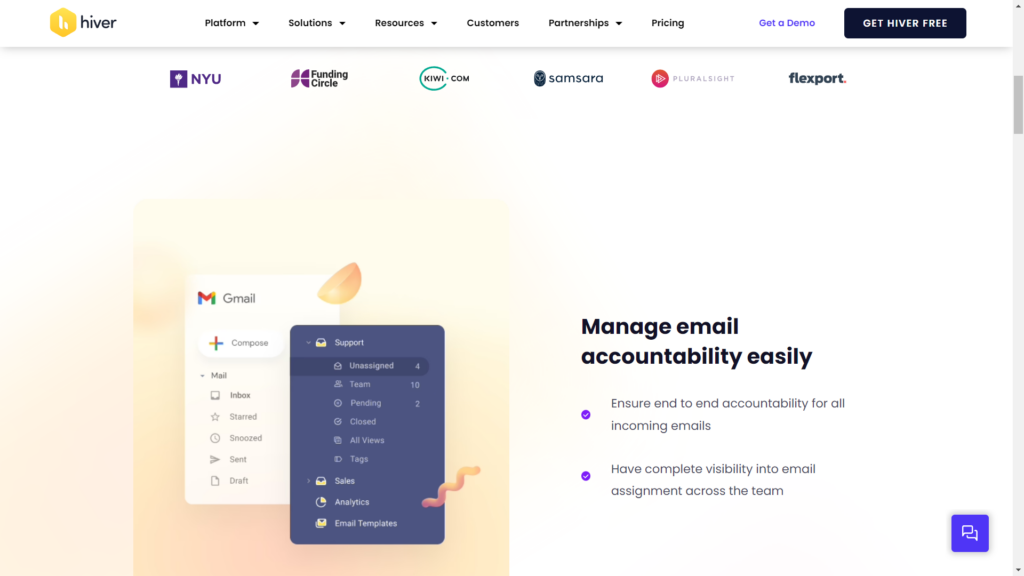 The platform allows businesses to forward incoming messages to their smart inbox directly to their Gmail accounts. It also provides the opportunity to collaborate on the inbox of support teams. Hiver provides businesses with features like automation, intercom, and email delivery.
It works like a Google plugin to make Gmail more powerful. Many of its advanced features are only available on higher-cost plans.
Help Scout
Help Scout is a help desk for customer service focused on email management.
Featuring a powerful smart inbox, the platform also comes with a business knowledge base, live chat, and dozens of integration features.
HelpScout also facilitates effortless collaboration through custom tags and saved responses. It provides fast switching between chat conversations and e-mails. Other features that the platform offers to businesses include quick view, real-time indicators, and workflow automation.
Groove
Groove is a versatile customer support tool for small teams.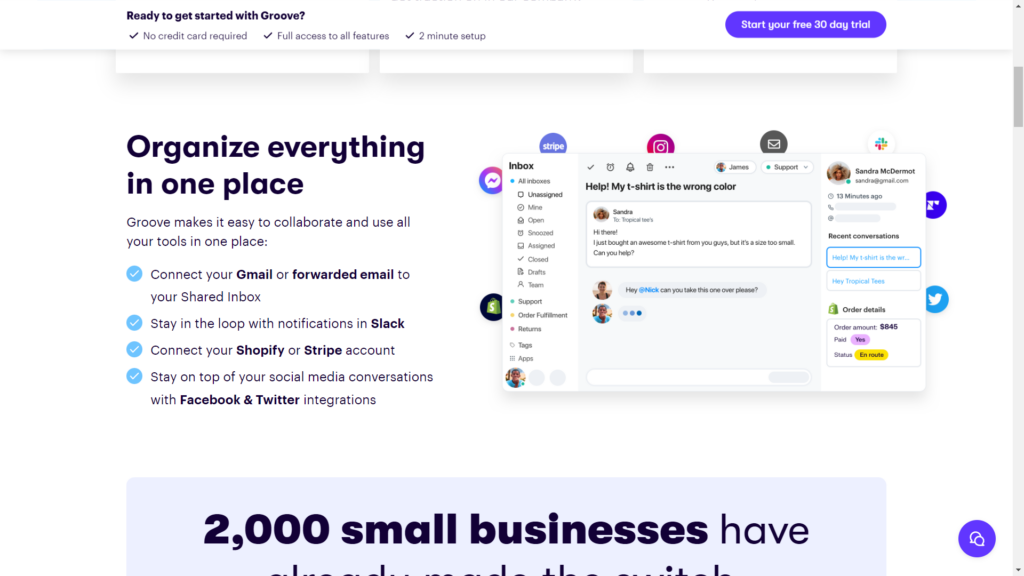 The app has an easy-to-use, accessible smart inbox. Businesses that want to go beyond this tool, also offer tools like live support and a knowledge base. Unlike its competitors, it does not have a proactive support product.
Outlook Shared Mailbox
Outlook Shared Mailbox is one of the best smart inbox software for small teams using Outlook.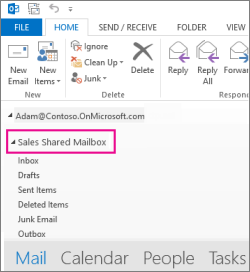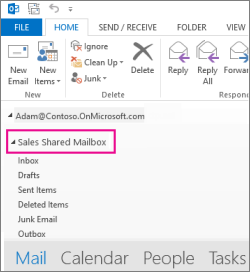 The platform is an e-mail folder where support teams can invite anyone they want to use it. No additional cost for teams using Outlook. Thanks to this app, support teams can use the features of viewing and replying to incoming and outgoing e-mails of their teammates.
Helpwise
Helpwise is an ideal choice for businesses that provide customer support through social channels.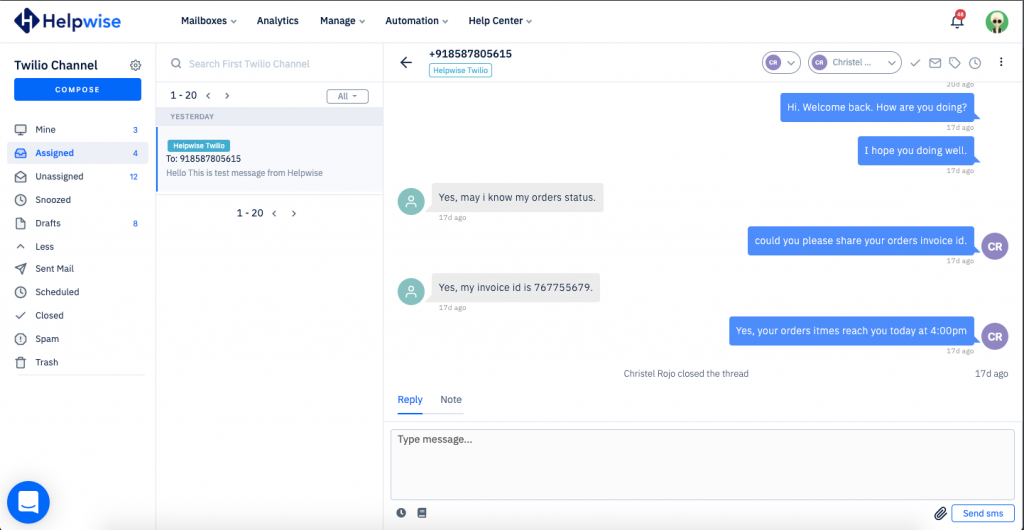 The platform provides services through live chat and e-mail channels, as well as connecting with messaging and social media, allowing one to manage such channels from a single center.
It also helps team members collaborate in real-time with its functions. With built-in conflict detection, you won't encounter duplicate emails. It also has many integrations to manage processes efficiently in the best possible way.
Hubspot
Hubspot is a popular CRM platform known for its sales and marketing tools.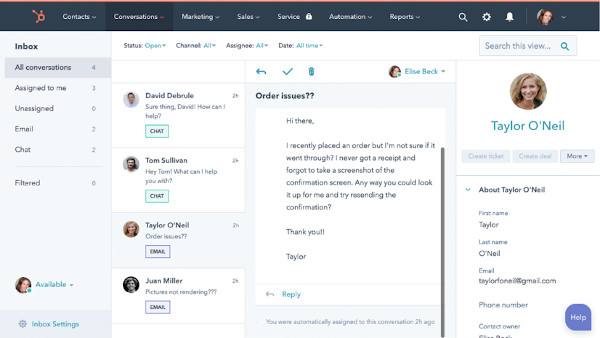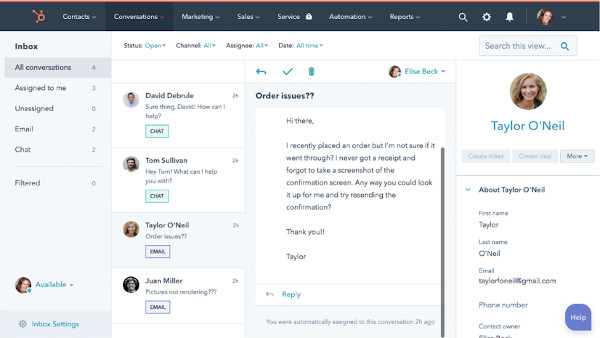 Services Hub comes with features like an intelligent inbox and basic reporting. It can be a good option for support teams who are already using Hubspot. By connecting email names to the smart inbox, teams can manage sales, marketing, and customer service in one place.
In addition, using templates, canned responses, and documents, customers can quickly get the answers they need without leaving their smart inbox. Also, the platform has free productivity features.
Missive
Missive is a support tool that allows users to manage all their email accounts.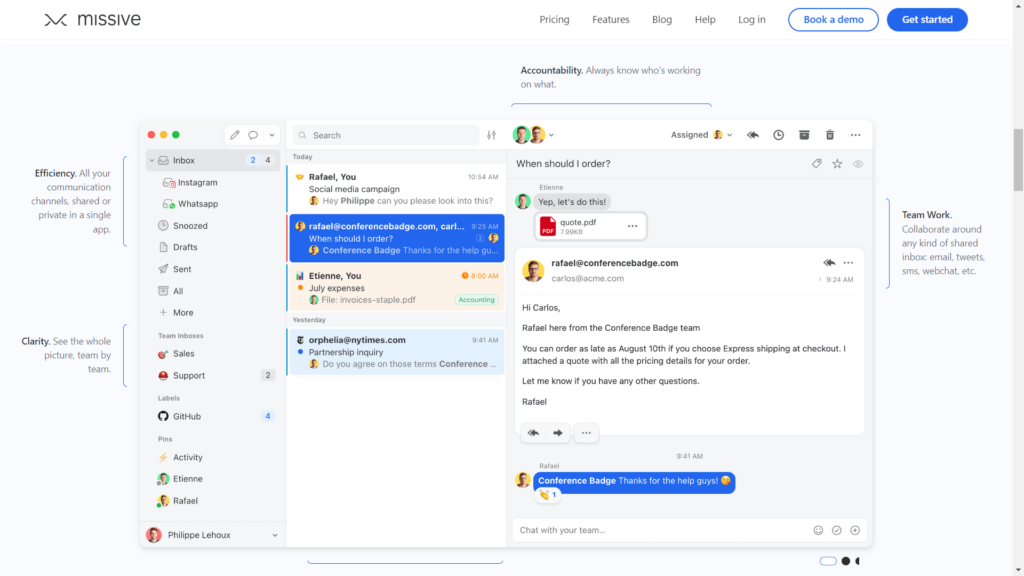 It can be used as a unified inbox; It collects e-mail, social media, and live chat messages in one center. The application has many features such as canned responses, shared tags, and automation to streamline workflow processes. It also has additional features like task management and a calendar.
Kayoka
Kayoka is a help desk that stands out with its advanced smart inbox.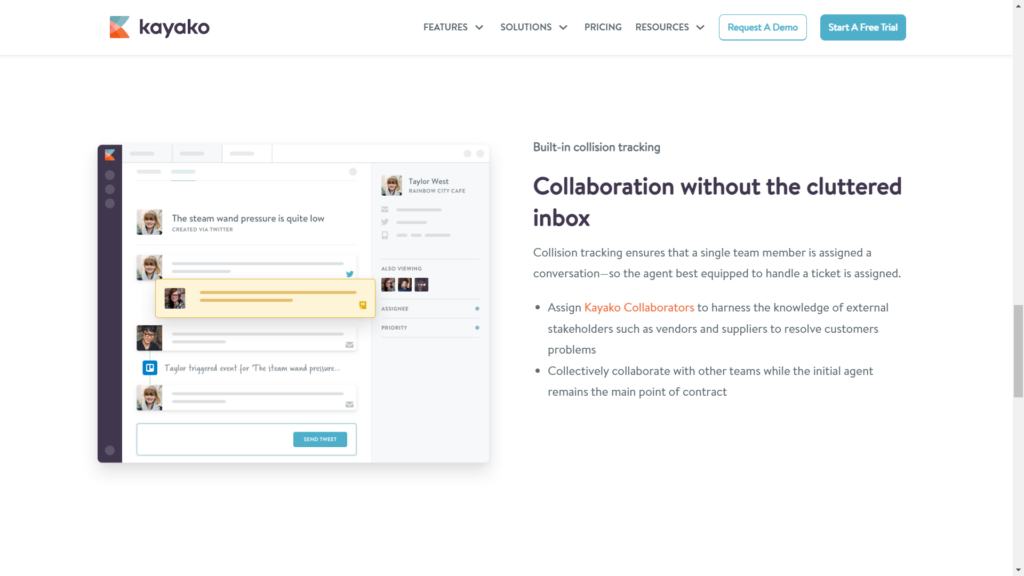 The platform helps businesses manage all their conversations in an organized and available way. It helps deliver seamless customer support by aggregating messages from email, Facebook, Twitter, and live chat channels. It comes with features that automate the workflow and facilitate collaboration.
Conclusion
The smart inbox simplifies the work of support teams and helps to manage processes more professionally. It will be a wise choice for businesses that want to perfect their customer service experience and manage transparently.
Wich smart ınbox is best for businesses, there is no clear answer for everyone, but the answer may differ according to the needs of the business. It will be helpful for companies to take advantage of the free trial plans of the software before deciding which smart support box to choose.