Here is the 10 Best HelpDesk Software for e-commerce.
If you have an online business, you already know the importance of customer service. Quality customer service is the key to success in online sales. It is why help desks used in e-commerce are of great importance.
According to research, customers who encounter quality customer service are willing to pay more. Therefore, it is normal for businesses that do not care about customer service in their online stores to experience a decrease in sales.
A helpdesk helps businesses make things easier. Follow-up of processes and fast solutions bring customer satisfaction. This has a significant impact on businesses' sales, customer and conversion rates.
In this article, we've compared the best e-commerce help desks on the market. In this way, you can choose the most suitable help desk for your business.
What is HelpDesk Software For E-commerce
HelpDesk software for e-commerce allows businesses to manage customer communications from different channels and platforms. Thanks to these help desks, companies can offer instant customer support in their online store or follow their comments in the marketplace.
In addition, help desks have lots of tools that make customer support easy. For example, you can use canned responses rather than typing the same message 20 times a day.
What are the Benefits of Using an E-commerce HelpDesk?
Help desks have tools to boost customer service in e-commerce. The main benefits of help desks to businesses are as follows:
Omnichannel Communication
Being available 24/7
Automation 
Accelerated Customer Communication
Personalized Customer Experience
LiveChat
Team communication (Team building, special notes).
10 Best Help Desk Software For E-commerce
Qpien
Qpien is a new-era customer service platform. When you start using Qpien, you have a well-equipped customer support platform.
The All-in-one customer communication platform Qpien enables businesses to manage their communication processes from a single screen. In addition, powerful integrations such as Shopify, Woocommerce, and online stores help manage an integrated customer experience.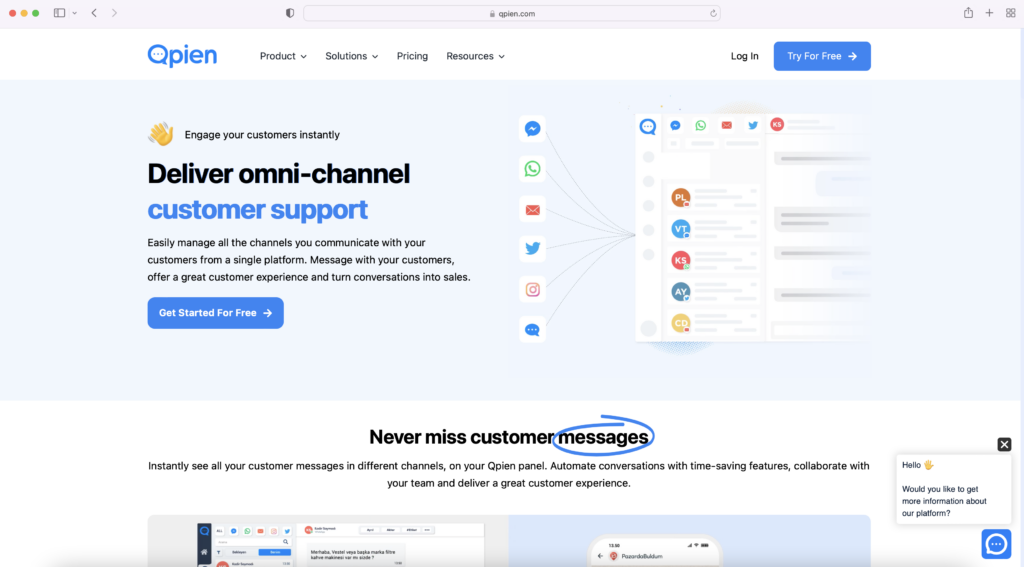 In addition, Qpien LiveChat allows businesses to communicate instantly with their customers on e-commerce sites. LiveChat is easy to use and customizable, providing what businesses need for an enhanced customer experience. Qpien's powerful solutions provide convenience to your representatives by collecting customer interactions from your e-commerce site to marketplaces, from your social media account to a central dashboard.
At the same time, the multilingual feature of Qpien enables businesses to offer the highest quality customer communication globally. In addition, they can create a flawless experience in your e-commerce channels with many job-facilitating features such as quick replies, automatic messages, summary notes, instant follower analysis, and smart filtering.
Everything your team needs for fantastic customer support in e-commerce is here.
Zendesk
Zendesk customer support package enables agents to easily manage their customer support processes. Businesses can increase their productivity by automating their e-commerce tasks. Companies can also take their automation processes further with AI, but this may increase costs.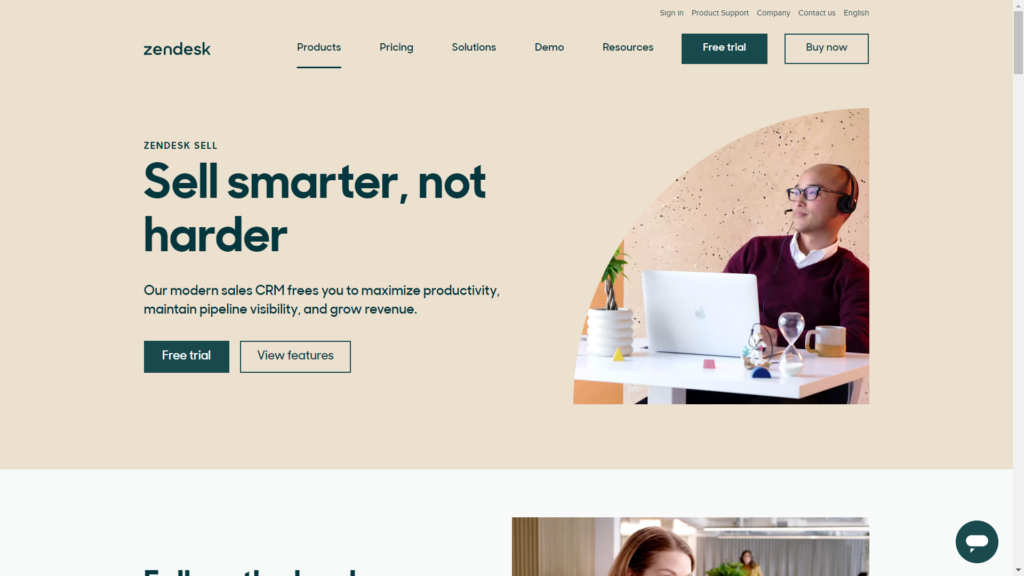 With Zendesk, users can easily connect to many marketplaces and easily manage processes from a single center. Shopify Plus professionalizes e-commerce customer service management of businesses with significant third-party integrations such as Mailchimp, Bigcommerce, and Woocommerce.
Zendesk is a highly efficient and well-equipped help desk for businesses. However, it is more costly than other help desks in the market. In addition, most users state that additional installations can take months for the software to be fully installed.
 Zoho Desk 
Although Zoho is known as a CRM program today, Zoho Desk is a help desk solution for businesses. It has demanding tools like shared inbox, LiveChat, and a knowledge base.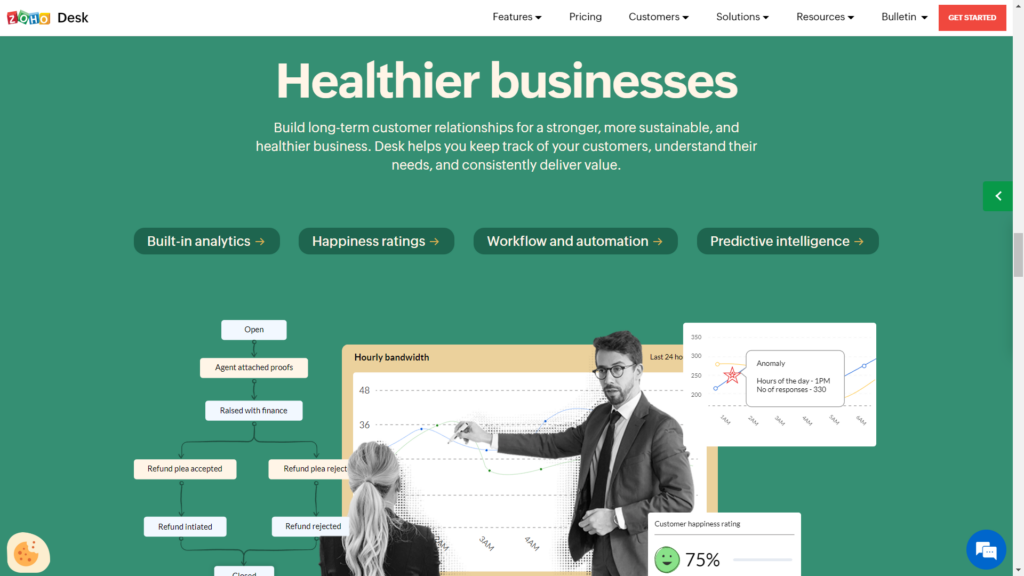 In e-commerce, through powerful third-party integrations, Shopify, etc. they can easily connect to online tools. Some key features of Zoho Desk cost more than competitors. Also, Zoho's support team has limited access if you don't have a high-level plan.
Gorgias
Gorgias is a help desk software that mainly focuses on e-commerce solutions. Businesses using Gorgias can actively use the shared inbox and LiveChat tool. The platform also has powerful e-commerce software integrations such as Shopify, Bigcommerce, Woocommerce, and Magento.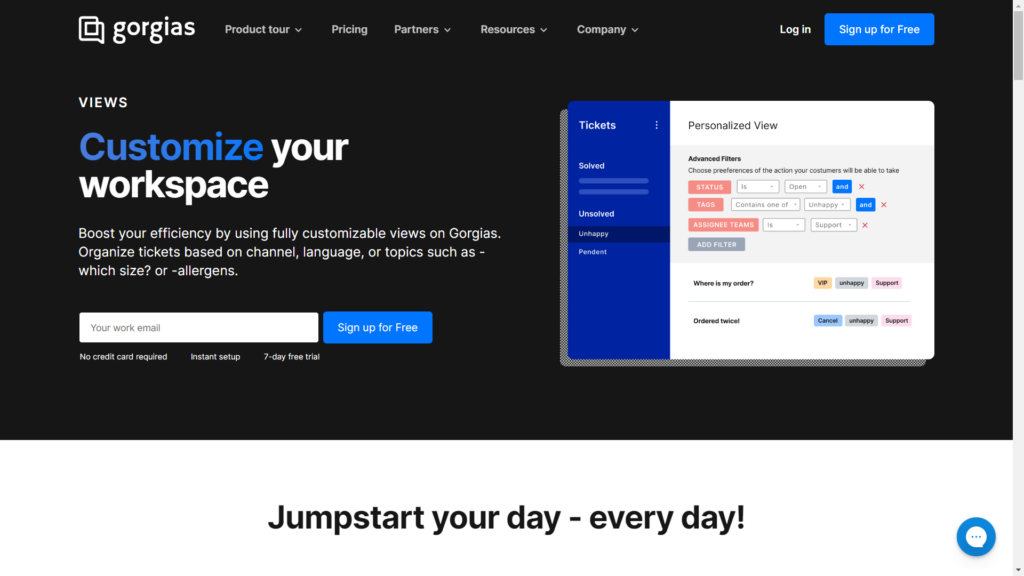 With Gorgias, businesses can automatically sort questions and orders in e-commerce stores. It is an effective way to save agents time. It offers many features that enable and speed up processes to provide businesses with quality customer support in e-commerce. What is missing from its competitors is the lack of self-service tools. In addition, you may have to pay per support for high-capacity social media activity. Finally, pricing at Gorgias is based on volume, so your cost may vary monthly.
Freshdesk
Freshdesk is a helpdesk developed for businesses to stay in contact with their customers. A fast and efficient support system, knowledge center, and automation are available as standard in Freshdesk.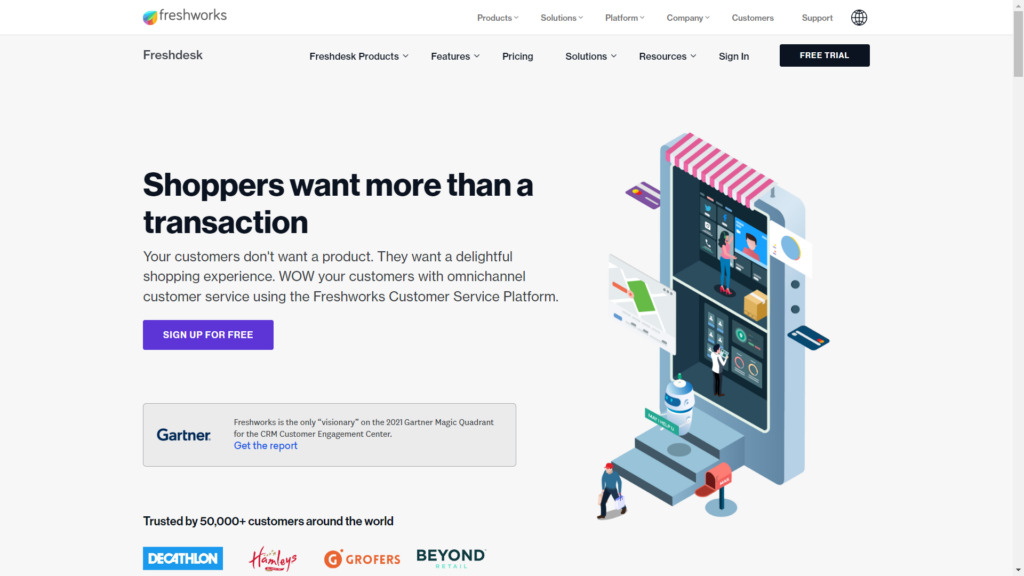 The platform provides collaboration and support-building tools for agents at all levels. In this way, it supports businesses to increase their productivity and use energy efficiently.
The platform compiles all customer questions via email, website, phone, and, social media and collects support requests in one place. It also has options for automating workflows, measuring customer service, and self-service. More than 20 language options are one of its main features.
HelpScout
Help Scout stands out with its powerful automation features in e-commerce customer support. The platform has the features needed to meet customer needs and expectations.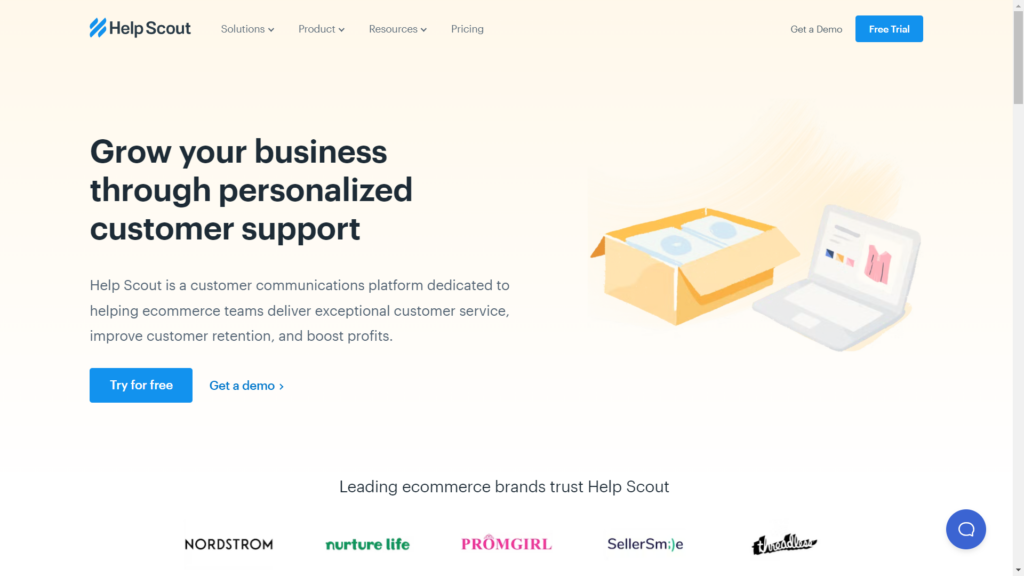 Features such as help desk reporting, LiveChat, and shared inbox provide convenience to businesses in e-commerce. It has over 80 integrations like Shopify, Magento, Hubspot, and Sales Force. It also stands out with its time-saving features such as auto-answered FAQS.
LiveChat
LiveChat is a customer communication solution developed for e-commerce store owners to provide powerful LiveChat on their websites.
With LiveChat, businesses can interact with their customers through different channels and easily manage all communication from a single center.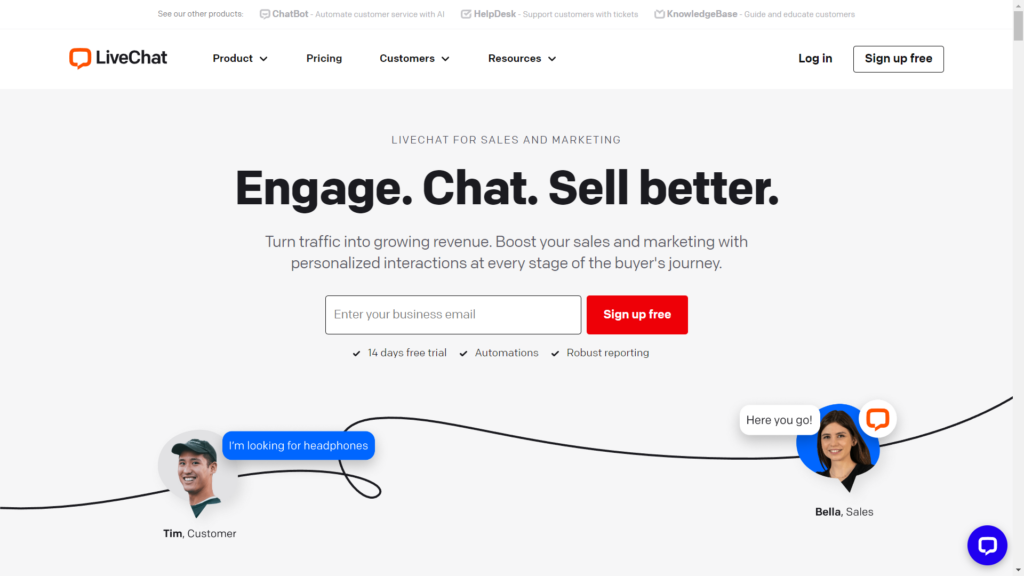 The platform reserves customer information needed by businesses to end customer chat and resolve issues. It also has features such as customer satisfaction rating and feedback collection. Finally, Chatbots, Google Analytics, MailChimp, etc. It also has integration with other powerful marketing tools.
Kayoka 
A popular solution for e-commerce demand management, Kayoka is a powerful customer help desk developed for effective customer service.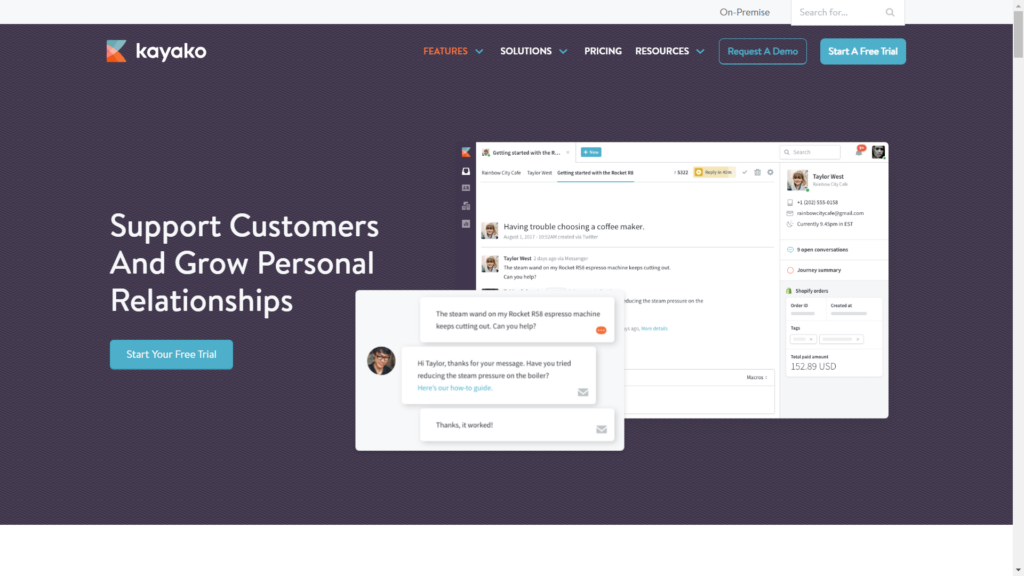 With Kayoka, businesses can centralize inquiries from multiple channels, including ticket management, chatbots, and more. It needs integration for LiveChat. 
The platform is suitable for businesses that want to build strong relationships through different e-commerce platforms.
eDesk
eDeks is a help desk developed for e-commerce customer support.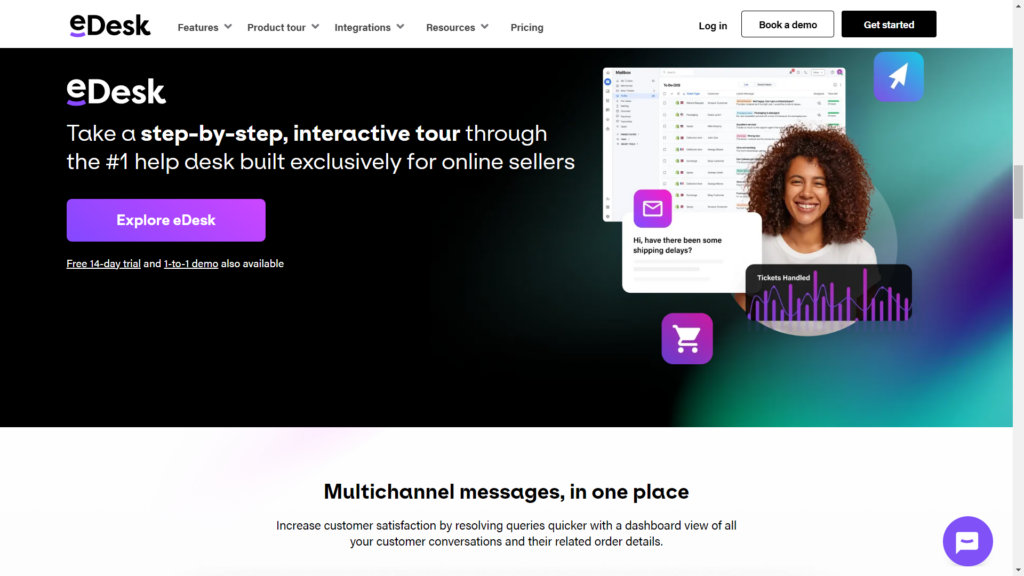 The platform has over 75 marketplace and e-commerce software integrations, including Amazon, eBay, and Shopify. Besides, the eDesk helpdesk solution simplifies workload by collecting customer interactions from your website, marketplaces, and social media channels in an easy-to-use dashboard.
The platform supports German, Italian, French, and Spanish languages ​​ in addition to English.
Kustomer
Kustomer is an advanced customer service platform. However, it can be used as a useful help desk in e-commerce with the features it offers to businesses.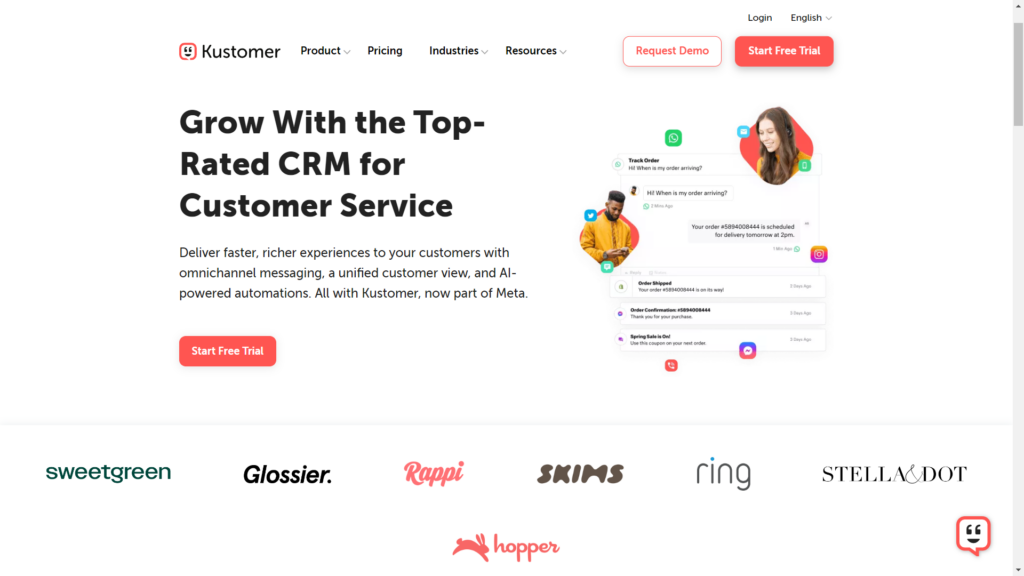 The platform has several customer service tools like a chat box, shared inbox, and self-service. The AI product named Kustomer IQ is among its prominent features. This feature has automation features such as speaking, sequencing, and answering basic questions that save teams time and energy.
Choosing a Helpdesk
As a result, there are many help desks on the market with powerful features that can grab the attention of businesses. The most effective way to see if the helpdesk software for e-commerce is right for your business is to request a demo and experience the tool firsthand. This way, you will experience the strengths and weaknesses of the help desk.
At the end of the process, working with a help desk that fits your financial budget, is approved by your support team, and has strong integration and features will make things easier to streamline.